Surf Forecast
————————————————————————
Jetty Surf Forecast for Week of May 30, 2023

————————————————————————
Surfline, Swellinfo, Magicseaweed etc are good for general surf forecasting, what our Jetty Surf Forecast

gives you is indepth knowledge for this local area.

How the tides affect the surf locally, what the water conditions are, what the sandbars are doing, what the real water temp and feel is and when has been the better times to go out. Information that the general forecast sites have no way of knowing.
Weekly surf report: 

East coast looked pretty good last weekend. Hope yall made it over. There is a blob of moisture in the middle of the Gulf. The Euro shows it spinning and developing a little bit. The GFS shows it doing nothing pretty much. Hopefully it will do something between the two and give us a little something to surf. We'll keep an eye on it as usual. Other than that the water has been warm and clear, no red tide and a little seaweed. Lets hope for some waves.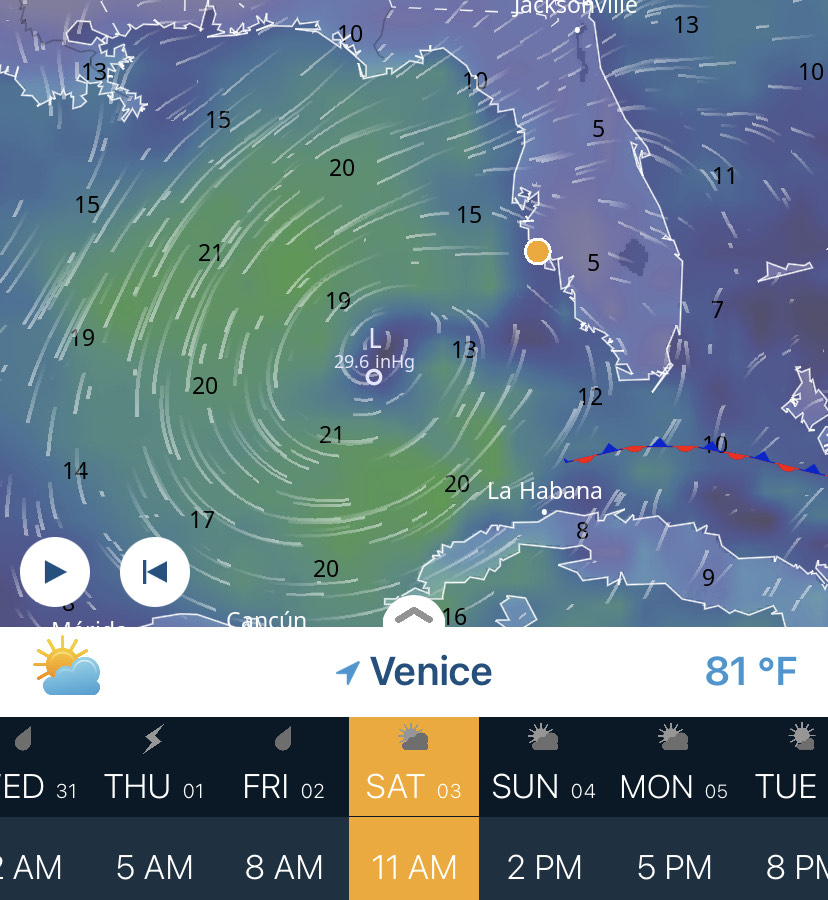 Euro Model above vs GFS below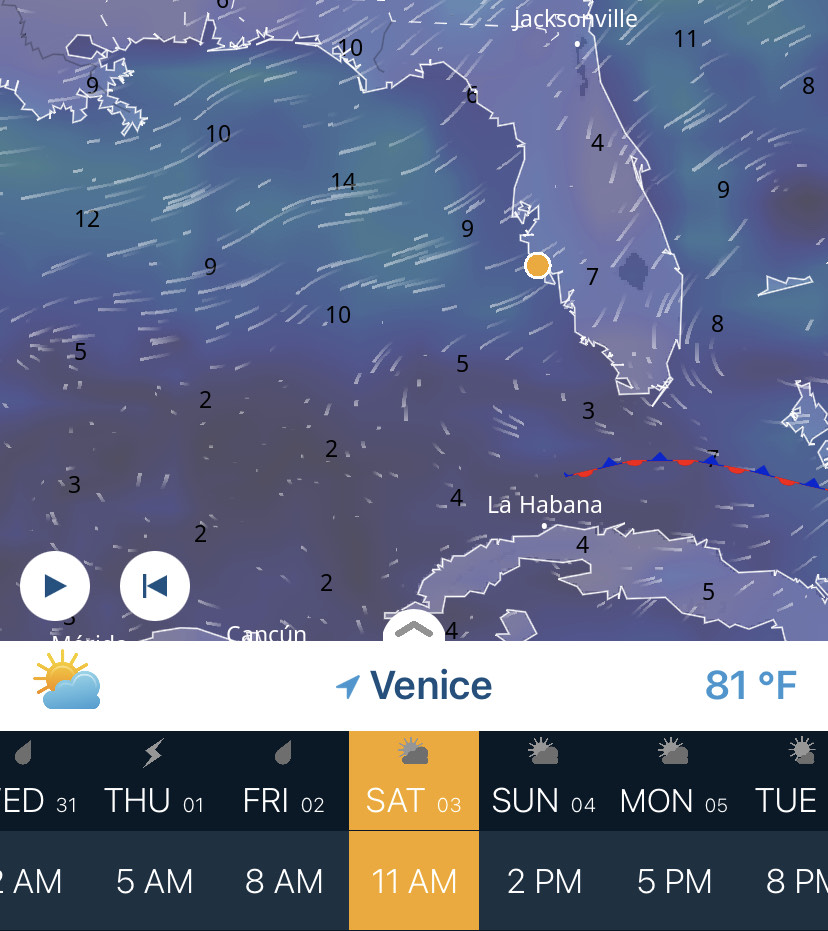 Weekly Gulf Surf Forecast:
Monday:

Nothing



Tuesday:  Nada

Wednesday:

Nope



Thursday:

Flat



Friday:

Maybe a wave



Sat: 

Hopeing for a wave



Sun:

Really hoping for development in the gulf



*Prepare accordingly and forecast *subject to change
————————————————————————
————————————————————————
Real Time Wave Chart
————————————————————————
Real Time Wind Chart
————————————————————————
East Coast of Florida Surf Forecast Links:
————————————————————————
South Fla: