Surf Forecast
————————————————————————
Jetty Surf Forecast for Week of Sept 26, 2022

————————————————————————
Surfline, Swellinfo, Magicseaweed etc are good for general surf forecasting, what our Jetty Surf Forecast

gives you is indepth knowledge for this local area.

How the tides affect the surf locally, what the water conditions are, what the sandbars are doing, what the real water temp and feel is and when has been the better times to go out. Information that the general forecast sites have no way of knowing.
Weekly surf report:

Fiona giving waves to east Florida all week and maybe past the weekend. Then getting swell from Gaston. 98L soon to be Ian will be tracking through the caribbean. If its a low track it could go into the gulf and give us great waves or it could take a more northern track and smash Florida. We'll have a better idea by Sunday. It would be a good idea to be all gassed up and watered up in case it comes for us. Lets hope it goes west and gives us jamming waves. Really hoping it dissipates, sounds crazy but we'd rather it didn't destroy Florida or the northern Gulf.
Tuesday Update:

As you can see below the Euro was right and looking like Florida gonna be destroyed. Not really but looking like we're gonna get hit pretty hard. Will we get surf? Lets see.
After Ian passes Cuba around 10am on Tuesday it starts shooting swell toward our area. Will the swell hit us before dark on Tuesday. Highly doubt it. 20 mph offshore winds at sunset Tuesday. Now if its not storming like crazy we'll be looking for a wave Wednesday morning, 25-30mph offshore wind. Try to surf early cause it gonna be way to windy the rest of the day. 40 plus mph east wind and storms throughout the day. Maybe we can get some back end swell after if our area is still in tact. We'll see.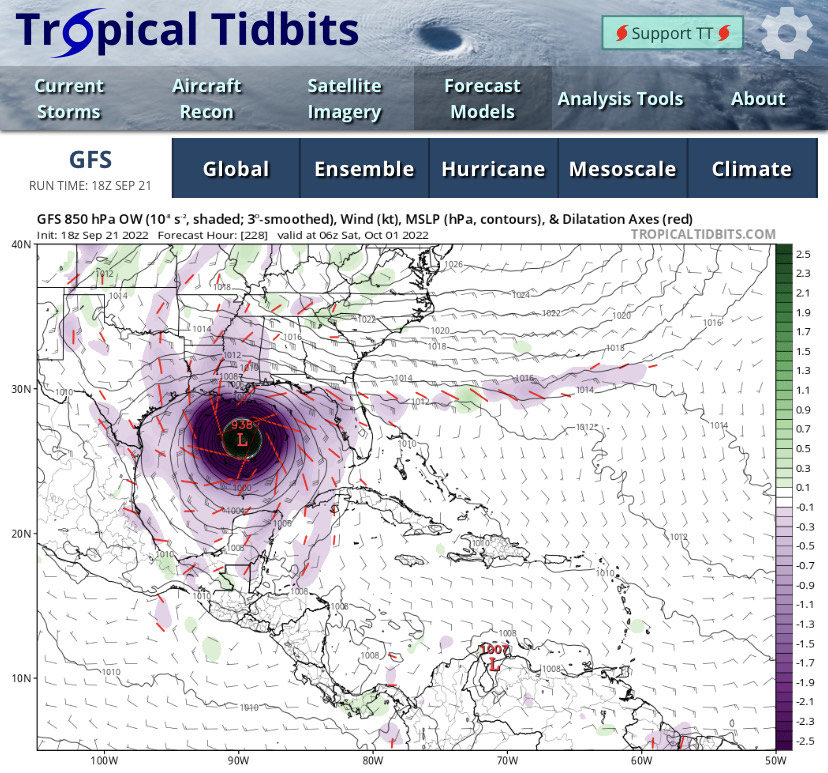 Destroys New Orleans but gives us great waves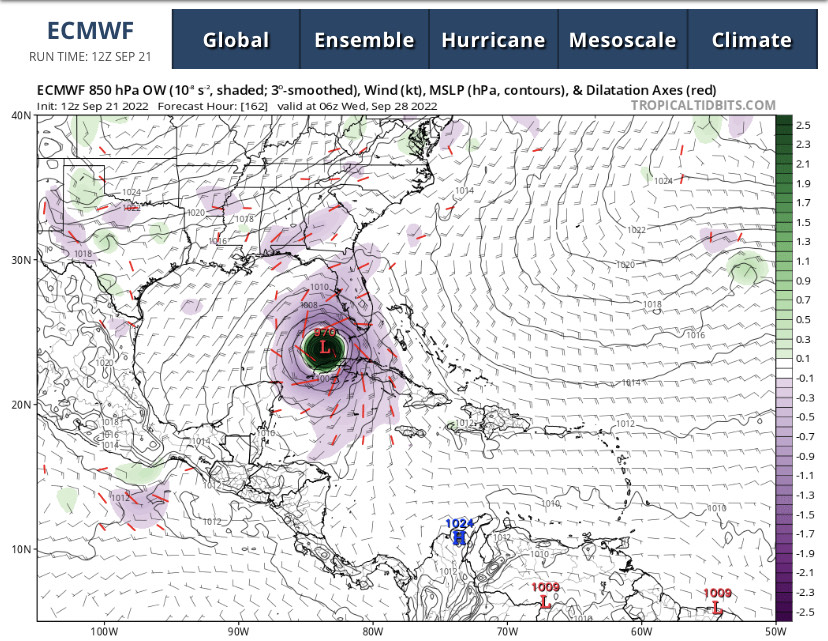 Destroys Florida
Gulf side weekly surf plan below
Monday:

Maybe not a small wave



Tuesday:  No wave before dark

Wednesday:

Strong offshore early wave building



Thursday: Wild waves all day

Friday:

We'll see whos still alive



Sat: 

Maybe a small wave if our beach is left



Sun:

Help cleanup



*Prepare accordingly and forecast *subject to change
————————————————————————
————————————————————————
Real Time Wave Chart
————————————————————————
Real Time Wind Chart
————————————————————————
East Coast of Florida Surf Forecast Links:
————————————————————————
South Fla: