Fishing
August 2020 Venice Jetty Fishing Forecast
We're in August guys. Water is warm, storms in the afternoons, hurricanes and good fishing.
Tarpon move into the coastal Gulf this month but still can find a few on the beaches.
Reds should be around shallow flats and big trout will prowl the same waters at dawn. Also look for trout on deep grass flats mixed with blues, pompano, Spanish mackerel and more. Catch and release snook fishing should be good around lighted docks at night or in the surf.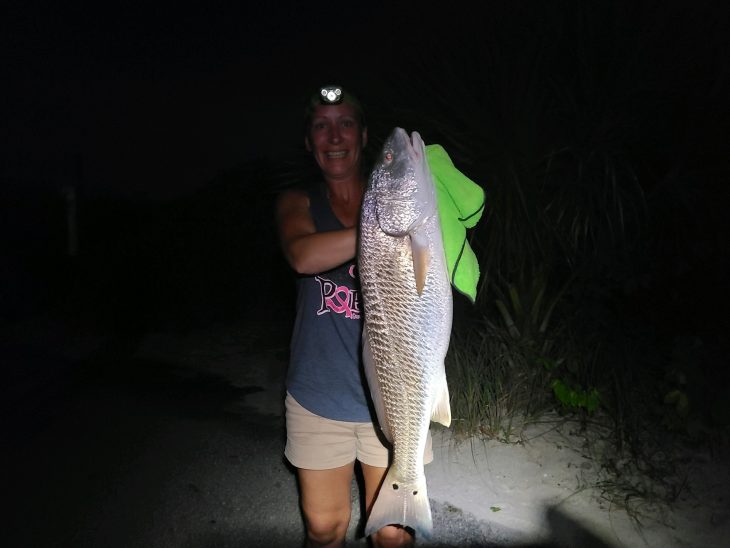 Jennifer with a beast red at the jetty
When the barometer is bouncing from the Florida pattern storms it makes the fish go wild. Been using a twitchin mullet lure parallel with the rocks and the snook have been hitting and the twitchin mullet lure has been working off the beach as well. Also using white bait being caught with a cast net and dropping it off the tip of the jetty has been working good to for snook and snapper. A white paddle tail has been working when the waters a little churned up, white paddle tail also working for reds and trout locally.
Snook will be around the lights in the ICW, still can't keep any till May of 2021. Along with red fish and trout.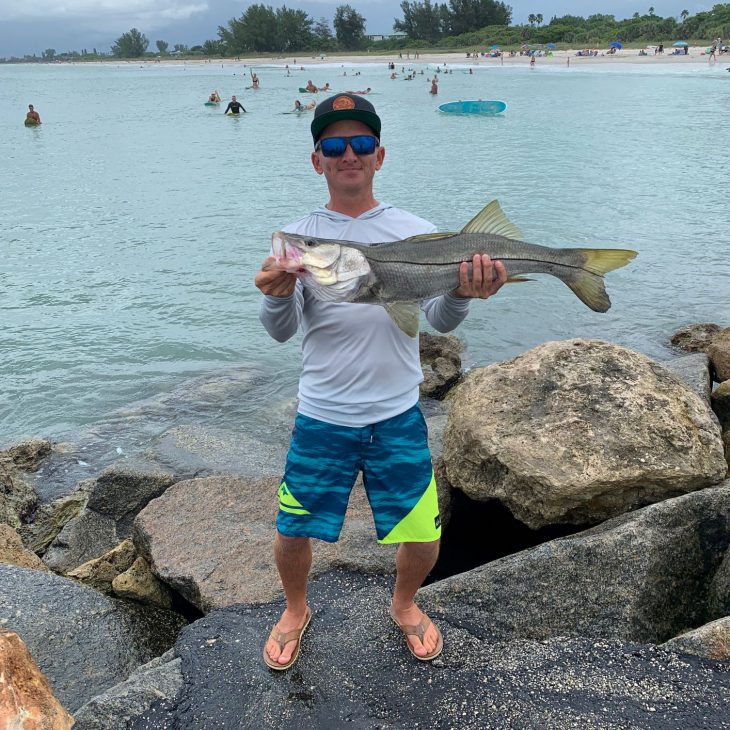 The variety of cast bait is also called Mahara and Sand Perch but the old jetty dudes just call it white bait.
According to FWC trout snook and redfish are catch and release only until May of 2021.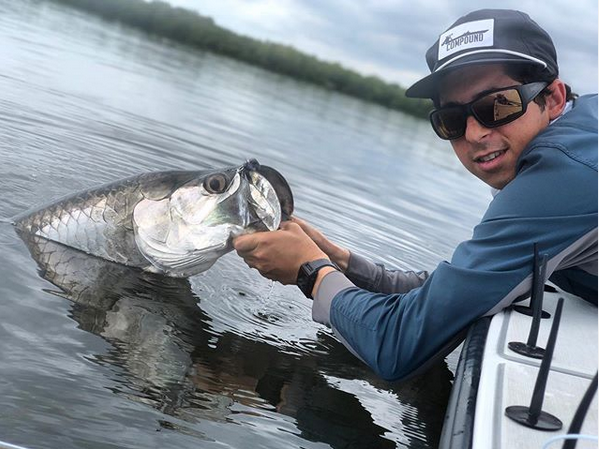 To catch the pompano get yourself a silly willy and a teaser (pink and white jig with a green/yellow teaser work goood), tie them in a loop knot and cast it out as far as possible. Wait for it to hit bottom, count to 5 then start working it in.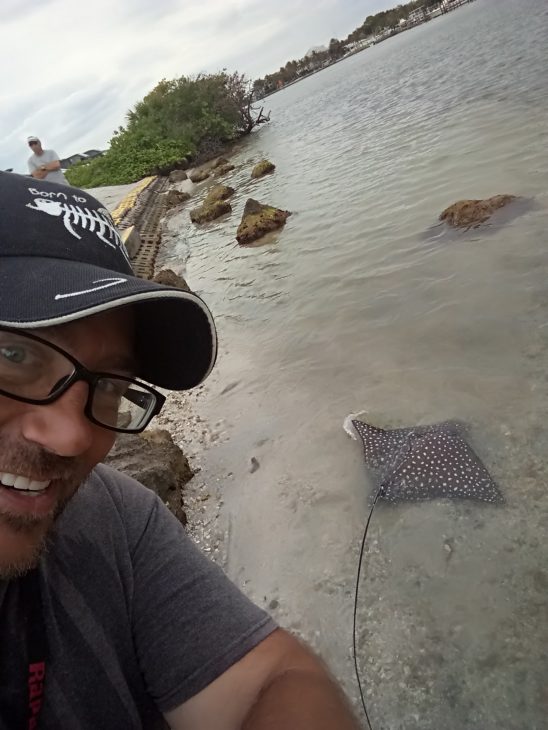 Frank caught a spotted ray
Barracuda have been biting in the channel quite a bit. Cathy with a two footer
Even though it is one of the hottest months of the year, there are lots of options this month. We usually tarpon fish as long as we can either in the coastal gulf or in inside waters. An early start for snook or tarpon around lighted docks or bridges and then on the flats for reds, trout and more is a good option.You can always find fish around here in the rivers and offshore. FWC makes snook, redfish temporarily catch-and-release only in areas affected by red tide. Guided kayak fishing available at Jetty rentals at the North Jetty on the south end of Casey Key. 941-525-0117.
Check the

red tide report

before figuring out where your gonna fish,
Joey at Jetty Rentals
————————————————————————

Venice Florida Fishing Report // Nokomis Florida Fishing // Venice Jetty Fishing // Florida Gulf Fishing // Sarasota Florida Fishing