Fishing
April 2020 Venice Jetty Fishing Forecast
As the water warms up the fishing is fire. Snook, Reds, trout are being caught in the intercoastal. A white paddle tail has been working when the waters a little churned up, white paddle tail also working for reds and trout locally. Drifting the docks has been crazy this month so far with countless snook. Get on a friends boat and hit it. Mackeral and sheepshead biting also.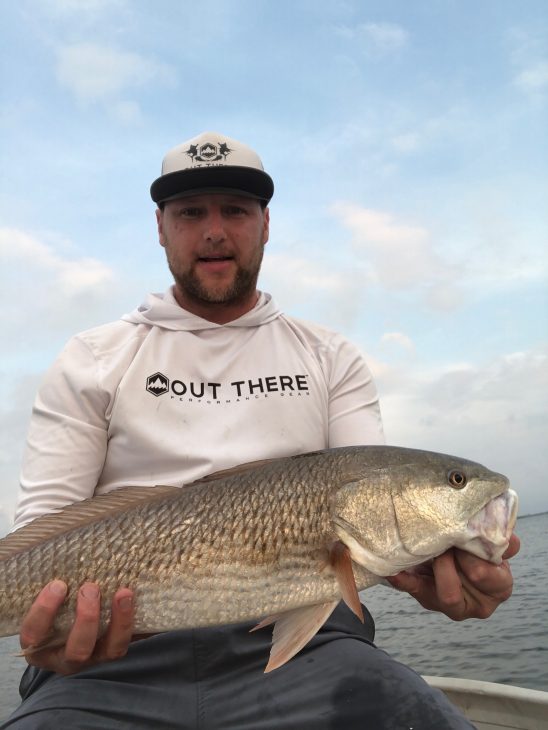 Been catching a lot of redfish with Pete from Out There Performance Gear
Luke Sleight hitting the docks
For kingfish head offshore a few miles, look for birds and troll right through em with a big ol bomber lure.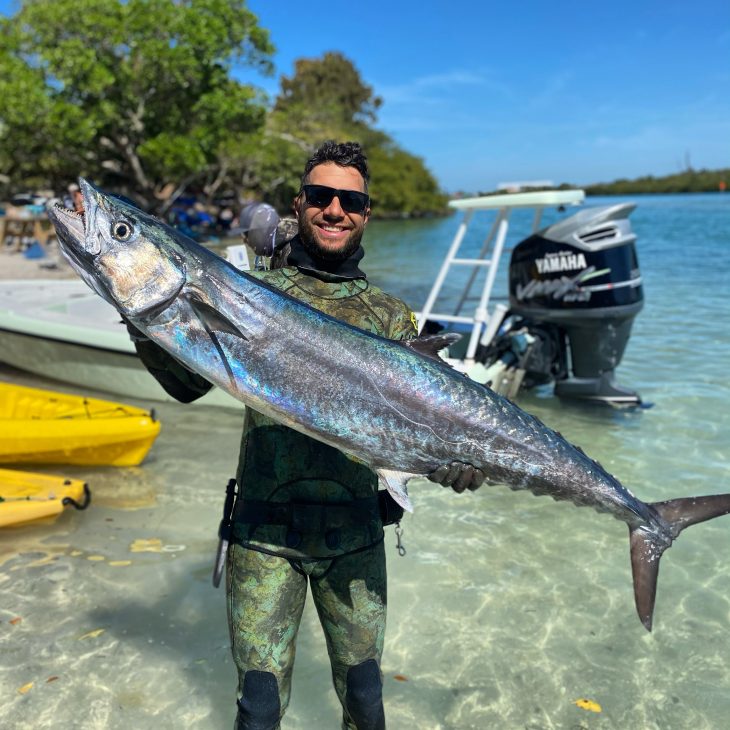 Brian Fischer with the king fish
According to FWC trout snook and redfish are catch and release only until May of 2021.
Tarpon will start coming in this month and just get thicker as we get closer to May.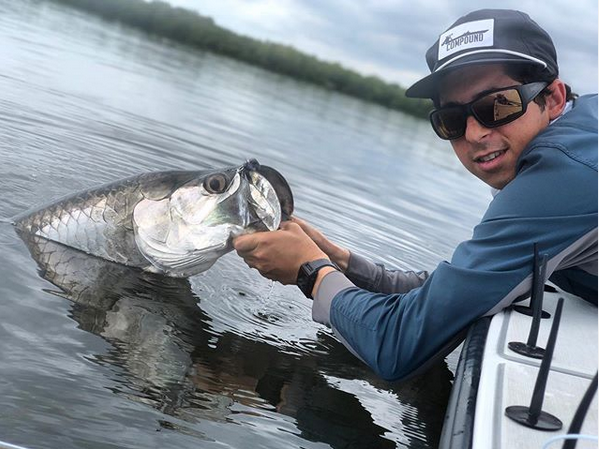 The water temp warms up this time of year so the pompano should be coming in through the jetty like crazy this month. Have heard stories of good pomp fishing in big pass with school bus yellow silly willy working.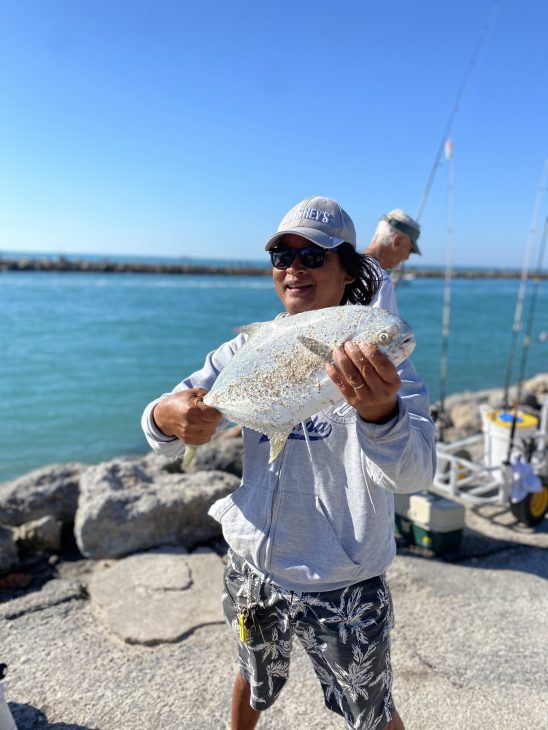 To catch the pompano get yourself a silly willy and a teaser (pink and white jig with a green/yellow teaser work goood), tie them in a loop knot and cast it out as far as possible. Wait for it to hit bottom, count to 5 then start working it in.
FWC allows you to drop 5 stone crab pots per saltwater fishing license. Stick some cheap chicken in there and let it set for a few days then pick out some big crabs. Pull a claw off and throw the crab back. Stone crab harvesting open till May.

You can always find fish around here in the rivers and offshore. FWC makes snook, redfish temporarily catch-and-release only in areas affected by red tide. Guided kayak fishing available at Jetty rentals at the North Jetty on the south end of Casey Key. 941-525-0117.
Check the

red tide report

before figuring out where your gonna fish,
Joey at Jetty Rentals
————————————————————————

Venice Florida Fishing Report // Nokomis Florida Fishing // Venice Jetty Fishing // Florida Gulf Fishing // Sarasota Florida Fishing