Fishing
June 2019 Venice Jetty Fishing Forecast
The fishing has been hot lately. Snapper starting to bite hard at the jetty. Maybe because of the red tide the reds and trout have been slow. The snook are biting and it should get better this month. Tarpon have been seen rolling through the jetty and bait pods have been crazy as the tide moves in and out. The bait has almost looked like a river its been so thick.

To catch the pompano get yourself a silly willy and a teaser (pink and white jig with a green/yellow teaser work goood), tie them in a loop knot and cast it out as far as possible. Wait for it to hit bottom, count to 5 then start working it in.

Hit the docks at night this Month for some good snook fishing. This is the time of year for some good snook fishing. According to FWC trout snook and redfish are catch and release only until May of 2020. You can catch trout till May 11.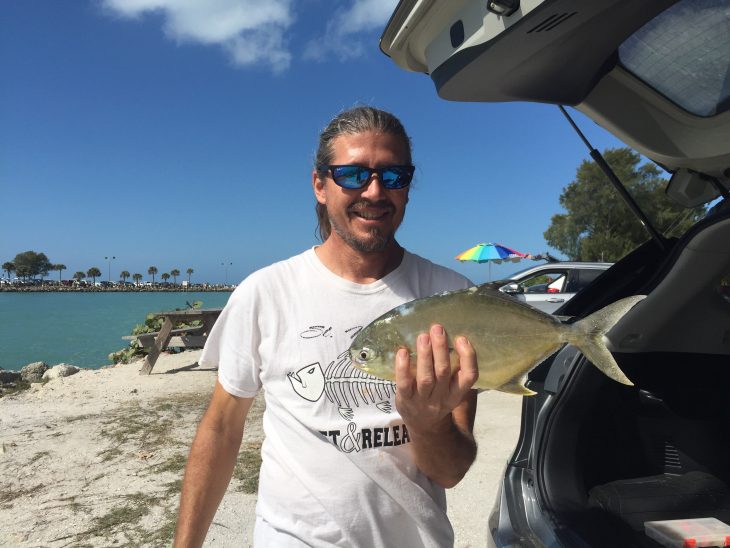 You can always find fish around here in the rivers and offshore. FWC makes snook, redfish temporarily catch-and-release only in areas affected by red tide. Guided kayak fishing available at Jetty rentals at the North Jetty on the south end of Casey Key. 941-525-0117.
Check the

red tide report

before figuring out where your gonna fish,
Joey at Jetty Rentals
————————————————————————

Venice Florida Fishing Report // Nokomis Florida Fishing // Venice Jetty Fishing // Florida Gulf Fishing // Sarasota Florida Fishing