Eve Update: Venice Jetty Surf Report: Wed Dec 5, 2018
———————————————————————–
Tonights Sunset
Surf/Weather Report:
Send photos/video/stories to admin@venicejetty.com

Eve Update:

Fun waves till dark. Will there be a small leftover tomorrow? Wind chill in the 30's
Noon Update:

Occasional waist sets coming in at pretty much dead high tide. Sort of a low tide after 4pm but its inly a change of .3 of a foot. Super clean conditions even glassy. 6ft at 6 secs with strong 15mph plus NNE winds. Get on it guys. Lonnnng rights coming through with only a few guys out. What? Surfed out after a fun run of waves?? 
9:30am Morning Surf Report:

Buoy is around 5 ft at 6 secs NW, wind blasting over 15 mph steady outta the north. Should be some fun waves all day. You could just trunk it with 70 degree water but i'd grab a top or a 2 mil wettie.

Water temp 70

Check the

Updated

Full Surf Forecast.
Did you miss Mondays Mysto Swell??

Well if you checked our surf forecast page you woulda had a heads up! We have some local

gulf forecast wizards

at our disposal that share their predictions with us and we pass on to you.

Below is what we posted last Sunday Evening

. In retrospect it was very

valuable

information.
Water temp pushing 72.

Check the red tide at Red Tide Status. A 40 percent chance of showers and thunderstorms after 1pm. Mostly cloudy, with a high near 81. Breezy, with a south southwest wind 13 to 16 mph, with gusts as high as 22 mph.
———————————————————————–
Send fish pics to admin@venicejetty.com Fish of the week gets a free fishing kayak rental. Ask

Brian

at Nokomis Tackle Shop whats biting! Click link below.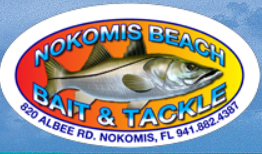 Venice Florida Fishing Report Dec 3:

Your Venice Florida fishing report for today is:

Mucho fish

rating near shore. Slob triple tail spotted around the Venice buoy and large schools of Mackeral hanging around and fishing has been great inshore and offshore down south finding triple
tail off the beaches and large Spanish mackerel on fly. Inshore finding snook and reds and the peacock bass bite is on fire in south west Florida right now. John Henke's fishing and report is on fire!

Catching pompano, sheepshead, snapper, snook and reds over the last few days. You can always find fish around here in the rivers and offshore.

FWC makes snook, redfish temporarily catch-and-release only in areas affected by red tide

. Guided kayak fishing available at Jetty rentals at the North Jetty on the south end of Casey Key. 941-525-0117.
Capt John Henke says get out there!
It's possible that we can hook you up on some fish // Kayak and Paddle Board Fishing Tours // 9415250117
————————————————————————
————————————————————————
Jetty Compound Fantasy Surfer // Link
1st Place: smallwavehunter 957

2nd Place: Jetty Compound 935

3rd Place: Sidewinder 922

1st Place: $20 Compound Gift Card // 2nd Place:: 1 hour rental at Jetty Rentals // 3rd Place: Sticker
CLAIM YOUR PRIZE by emailing admin@venicejetty.com
————————————————————————