Eve Update: Venice Jetty Surf Report: Wed Dec 18, 2019

——————————————————————–
Surf/Weather Report:
Send photos/video/stories to admin@venicejetty.com

Send pics and vid to admin@venicejetty.com
Eve Update:

First of all, what an insane sunset. Man it was fun all day, turning off and on throughout the day. It was pretty clean in the afternoon sometimes glassing off. We could have some fun waves left over first thing if the wind doesn't crank from the east. Had a rad session with Jordan and Tony from St Pete, Kenny and Jason at the "slab "on ol dredge island. Superfun novelty wave made by the army core that aint gonna last to long. Photo pages coming.



1:30pm Update:

Some waist plus sets very occasional bigger ones. Go surf.



8am Surf and Weather Report:

Not looking great this morning but it is rideable, low tide is around noon so it may get better after that. Maybe in the thigh set range and building. Otherwise it should be fun all day

. Wind is supposed to be strong north all day, have fun out there. The Pipe contest guys have been teasing us so bad! Contest has gotta run today, check below around 1pm. 

Updated Indepth Surf Forecast Update.
Wednesday
A 30 percent chance of showers and thunderstorms before 1pm. Cloudy, then gradually becoming mostly sunny, with a temperature falling to around 59 by 5pm. Breezy, with a north wind around 17 mph, with gusts as high as 26 mph.
Wednesday Night
Mostly clear, with a low around 47. Breezy, with a north northeast wind 16 to 18 mph, with gusts as high as 28 mph.
Thursday
Mostly sunny, with a high near 68. Breezy, with a north northeast wind around 18 mph, with gusts as high as 26 mph.
Thursday Night
Mostly cloudy, with a low around 56. Breezy, with a northeast wind 15 to 18 mph, with gusts as high as 26 mph.
———————————————————————–
Send fish pics to admin@venicejetty.com Fish of the week gets a free fishing kayak rental. Ask

Brian

at Nokomis Tackle Shop whats biting! Click link below.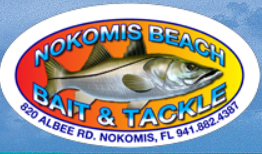 Venice Florida Fishing Report Dec 18

: Your Venice Florida fishing report for today is:

The fishing has been on fire.

Mackeral have been biting and a lot of reds in the inter coastal back water. Flounder and a bunch of ladyfish been biting too. The water is getting cooler. Go fishing guys.

FWC makes snook, redfish temporarily catch-and-release only in areas affected by red tide

. Self-guided kayak fishing available at Jetty rentals at the North Jetty on the south end of Casey Key. 941-525-0117.
Snook Redfish and Spotted Sea Trout are catch and release till May of 2020.
It's possible that we can hook you up on some fish // Self- Guided Kayak and Paddle Board Fishing Tours // 9415250117
————————————————————————
————————————————————————
Men's Championship Tour
Pipe is Running now
1st Place: $20 Compound Gift Card // 2nd Place:: 1 hour rental at Jetty Rentals // 3rd Place: Sticker
CLAIM YOUR PRIZE by emailing admin@venicejetty.com
————————————————————————