Eve Update: Venice Jetty Surf Report: Tues May 19, 2020

——————————————————————–
Surf/Weather Report:
Send photos/video/stories to admin@venicejetty.com

Send pics and vid to admin@venicejetty.com
1pm Update:

Some gulf thigh set drops, a little choppy. Will be up till dark with a better tide and possibly better wind but you never know its the gulf. Don't get your hopes up



Surf and Weather Report:

Woke up to a knee high wave out there, a little windy outta the south west. Choppy south of us, looking cleaner at the jetty.  Should be a small fun wave all day. High tide around 11am, low tide around 6pm. Grab the long board and go teach someone to surf. The skim is looking real fun.

Check the

Weather Alert:

Indepth Surf Forecast
Compound Boardshop

raffling off a 6'1 Go Fish with a set of FCS 2 power twin fins and a Go Fish Pad from Firewire which is Right around a $1000 dollar value, we are only offering 10 tickets at $100 dollars a piece. Tickets must be purchased through the compound boardshop, phone entries are accepted. If for some reason the raffle doesn't sell out within a reasonable amount of time all entries will be refunded.
TS Arthur Surf on the Space Coast
The manatees have been nuts at the jetty, saw around 20 of em grouped together on Monday
Tuesday
A 50 percent chance of showers and thunderstorms, mainly before 3pm. Partly sunny, with a high near 83. Breezy, with a west southwest wind 10 to 16 mph. New rainfall amounts between a tenth and quarter of an inch, except higher amounts possible in thunderstorms.
Tuesday Night
A 20 percent chance of showers and thunderstorms before 9pm. Partly cloudy, with a low around 72. West wind 7 to 10 mph.
Wednesday
Mostly sunny, with a high near 83. Light west southwest wind increasing to 5 to 10 mph in the morning.
———————————————————————–
Send fish pics to admin@venicejetty.com Fish of the week gets a free fishing kayak rental. Ask

Brian

at Nokomis Tackle Shop whats biting!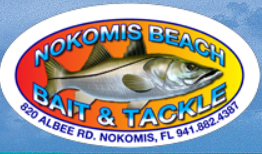 Venice Florida Fishing Report May 18

: Your Venice Florida fishing report for today is: The fishing has been hot!

Its snook and tarpon time. Snook Redfish and trout catch and release till May 2021.

S

elf-guided kayak fishing available at Jetty rentals at the North Jetty on the south end of Casey Key. 941-525-0117.
Little trout from last week
Snook Redfish and Spotted Sea Trout are catch and release till May of 2021.
It's possible that we can hook you up on some fish // Self- Guided Kayak and Paddle Board Fishing Tours // 9415250117
————————————————————————
————————————————————————
WSL Suspended till June at least
1st Place: $20 Compound Gift Card // 2nd Place:: 1 hour rental at Jetty Rentals // 3rd Place: Sticker
CLAIM YOUR PRIZE by emailing admin@venicejetty.com
————————————————————————