Eve Update: Venice Jetty Surf Report: Tues Dec 1, 2020

——————————————————————–
Surf/Weather Report:

Send photos/video/stories to admin@venicejetty.com
Eve Update:

Man after a day of fun waves off and on, it really turned on in the late afternoon/evening. Water temp 71 till dark, warm and the air temp around 55 before sunset. Tomorrow morning will be pretty chilly at 40 degrees but the water will still be warm. Waves could be in the gulf thigh set range, gulf waist drop range.



11am update:

Its looking like its getting better out there. Been replacing the radiator in the truck, should be down there soon. High tide 2:30
8am Surf and Weather Report:

As expected a super low tide this morning, not as cold as expected either, yes! Low of 60, water temp 71. There are a few guys trying it out this morning, should get better with the incoming tide. Updates coming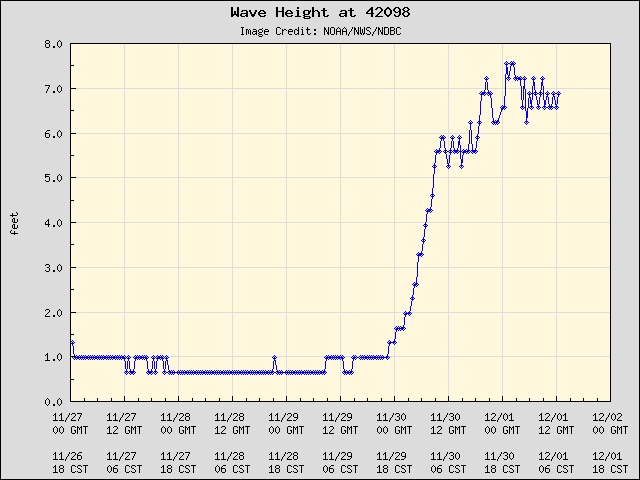 Weekly surf report: Looking to the first real cold front of the year early this week with lows in the 40's.

Monday

surf building to chest high sets late in the day. The tide is low in the morning, coming in all day.

Tuesday

is the day but the wind is gonna be strong from the north. Air temp 50 first thing with water in the low 70's. Thinking the best conditions will be 10:30am – 2:30pm from the high tide push but it'll be up for sure all day. Wind is forecasted to go offshore later in the day so the evening sesh could be real fun. A possible gulf head high drop.

Wednesday

will have some chilly leftover fading thigh high waves. Air temp 40 first thing with water temp low 70's.=

Indepth Surf Forecast
———————————————————————–
Send fish pics to admin@venicejetty.com Fish of the week gets a free fishing kayak rental. Ask Brian at Nokomis Tackle Shop whats biting!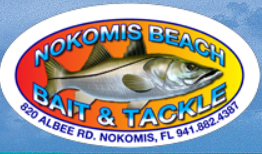 Venice Florida Fishing Report Nov 27

:

Your Venice Florida fishing report for today is: The fishing has been insane. The water is cooling down, reds are biting along with snook and some snapper. Saw a black drum and a flounder caught too. Snook Redfish and trout catch and release till May 2021. Self-guided kayak fishing available at Jetty rentals at the North Jetty on the south end of Casey Key. 941-525-0117.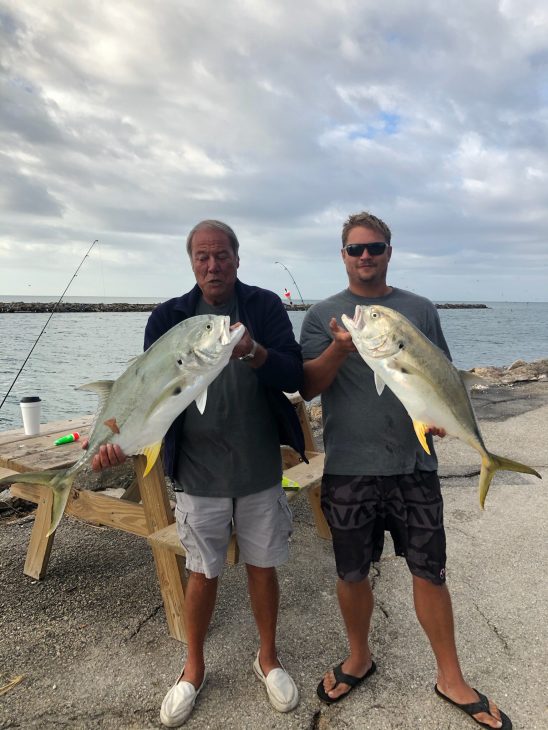 Some big ol Jack came in on Wednesday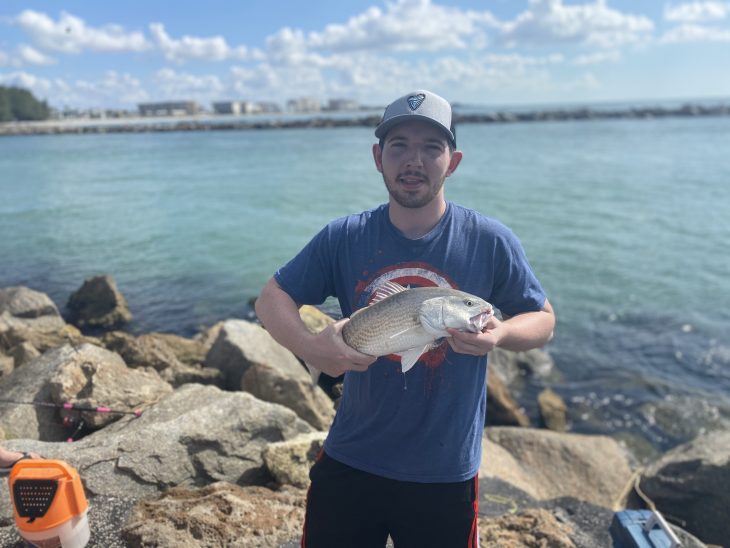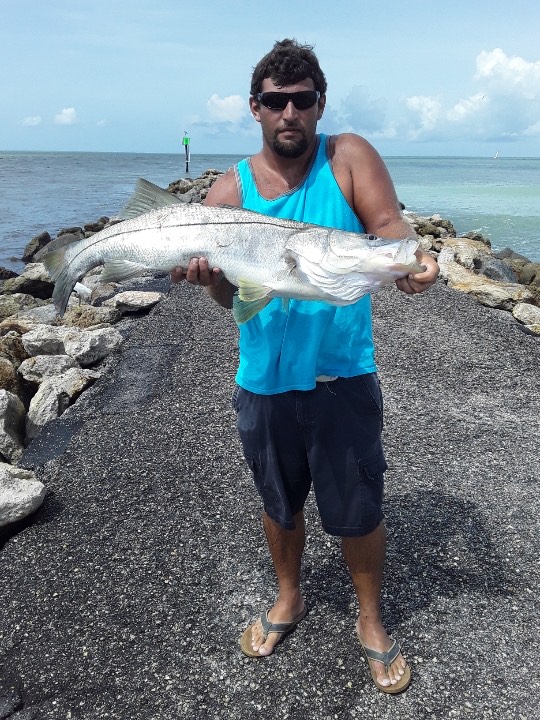 Josh slaying the snook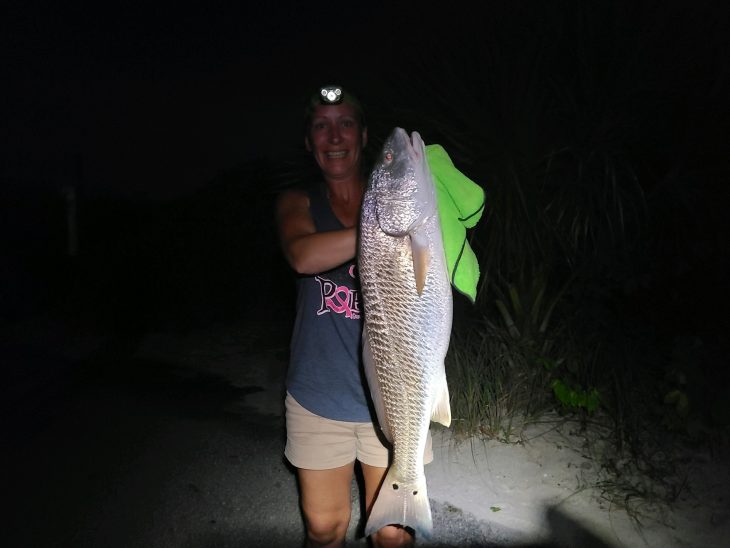 Jen with a beast red!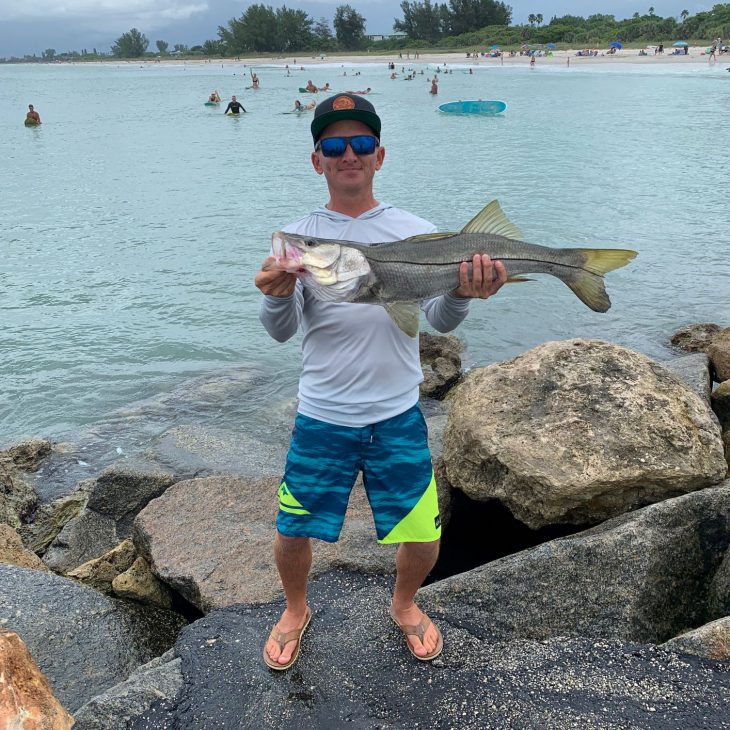 Snook Redfish and Spotted Sea Trout are catch and release till May of 2021.
It's possible that we can hook you up on some fish // Self- Guided Kayak and Paddle Board Fishing Tours // 9415250117
————————————————————————
————————————————————————