Eve Update: Venice Jetty Surf Report: Tues Aug 25, 2020

——————————————————————–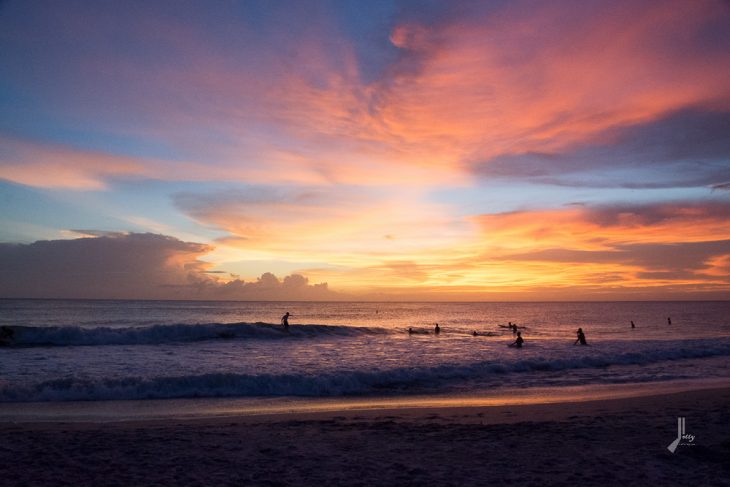 Last Nights Sunset

Surf/Weather Report:
Send photos/video/stories to admin@venicejetty.com

Eve Update:

Man it barely picked up but some soft hard to say gulf chest drops. It has to hit tomorrow, if it doesn't I'll jump off of the Albee bridge into the shark infested water. Despite the shots from AMI today heard it wasn't that good and when it did get fun 150 people were out. Winds should be good tomorrow so it should be good everywhere, not just the jetty and AMI. Get to bed guys
Noon Update:

Its picked up maybe a little at north jetty. Go north to a south facing beach like AMI area or wait around in the hot hot heat or wear yourself out now and be noodle armed when it gets better. At least the crowd is minimal right now.



8am Update: Long board waves at the jetty and breaking a little bigger down the beach. Breaking close to shore also cause of the high tide. South facing beaches are probably picking it up better as of right now. Interestingly the AMI cams are down so the only way to know is to go

. From all the south wind the heat index today is 111 degrees! Stay hydrated!



7:00am Surf and Weather Report:

Waking up to the buoy 4+ft at 6 secs with east winds. High tide right now with a low tide around 1pm then a mid high tide at 8pm. The outside buoys are jamming but from the south east, waiting for it to turn more out of the south then we will be jamming. Might have to wait all day for any size but it'll be long boardable all day. The south facing beaches will catch the swell first like AMI. Updates coming. Check out vid from Alex yesterday below

By preparing we mean make sure your boards are ready, fins are right, leash is tight, enough wax, sunscreen, sunglasses, boardies, head to the

compound

and get ready. Also make sure you're prepared to be out of electricity for a few days. We'll keep watching the storms, more info on

the =

Updated Indepth Surf Forecast.
Monday
Scattered showers and thunderstorms, mainly after 11am. Mostly sunny, with a high near 93. Heat index values as high as 109. Breezy, with an east southeast wind 11 to 18 mph, with gusts as high as 22 mph. Chance of precipitation is 50%. New rainfall amounts between a quarter and half of an inch possible.
Tuesday
Showers and thunderstorms likely, mainly after 2pm. Mostly sunny, with a high near 93. Windy, with an east southeast wind 15 to 20 mph, with gusts as high as 25 mph. Chance of precipitation is 70%.
Wednesday
Showers and thunderstorms likely after 2pm. Mostly sunny, with a high near 92. East wind 9 to 11 mph. Chance of precipitation is 60%.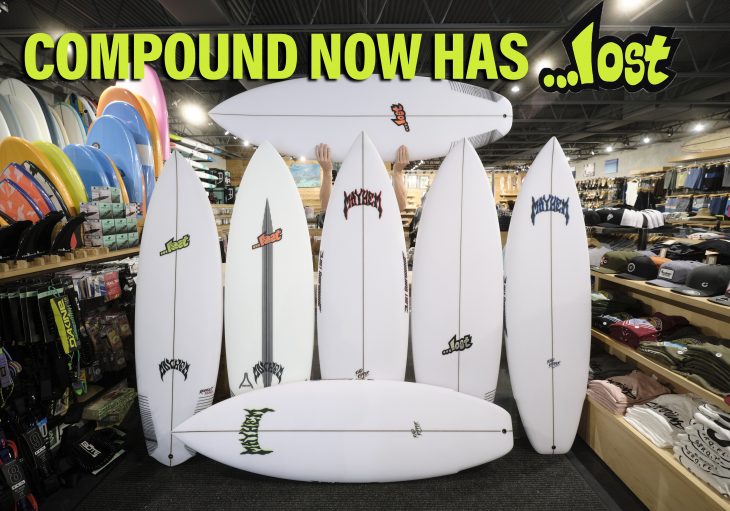 The manatees have been nuts at the jetty, saw around 20 of em grouped together a few weeks ago
———————————————————————–
Send fish pics to admin@venicejetty.com Fish of the week gets a free fishing kayak rental. Ask

Brian

at Nokomis Tackle Shop whats biting!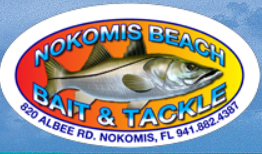 Venice Florida Fishing Report Aug 24

: Your Venice Florida fishing report for today is: The fishing has been good.

The snook bite has been slowing down. Snapper, reds, stray sheepshead and pompano, baracuda, everything. Tarpon rolling through the jetty. Snook Redfish and trout catch and release till May 2021.

S

elf-guided kayak fishing available at Jetty rentals at the North Jetty on the south end of Casey Key. 941-525-0117.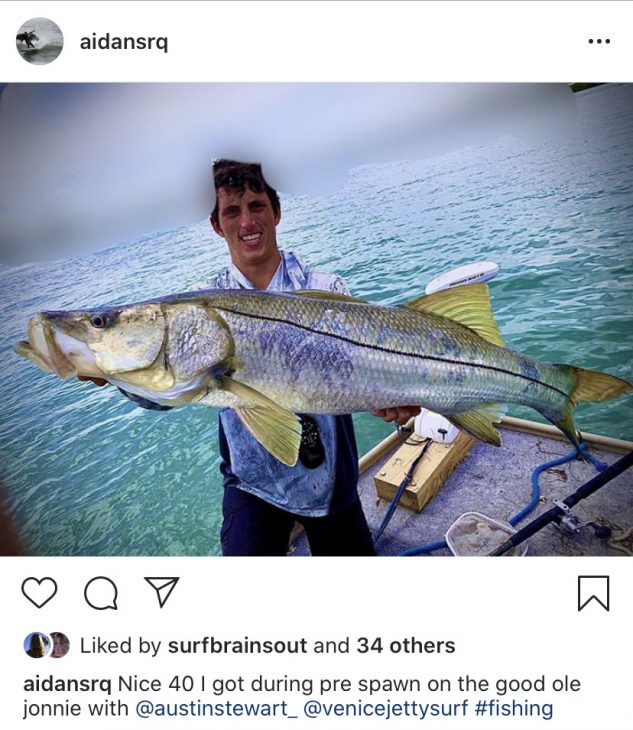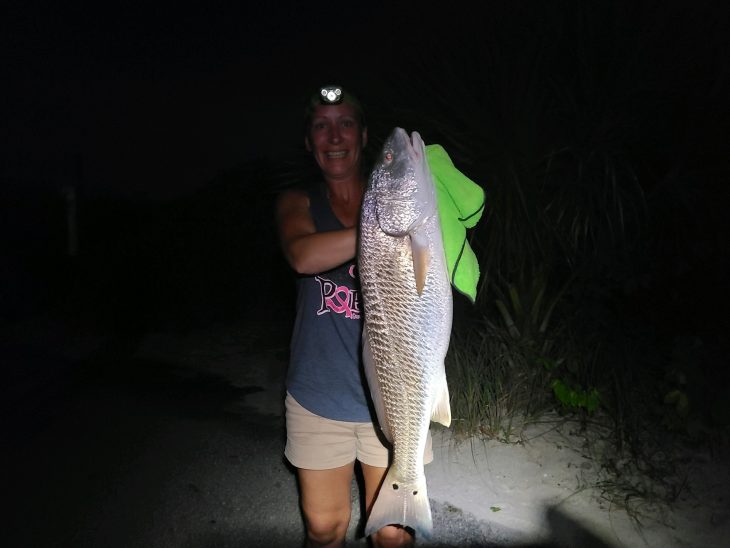 Jen with a beast red!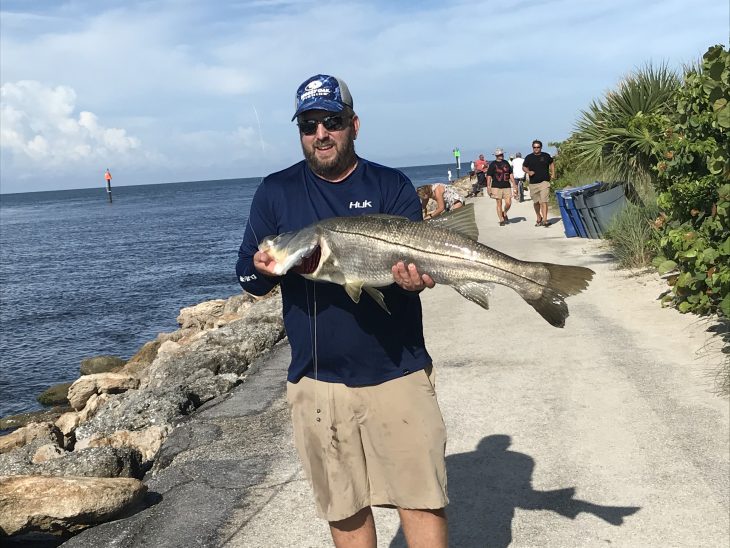 Guy got a 40 incher the other day with Ken in the background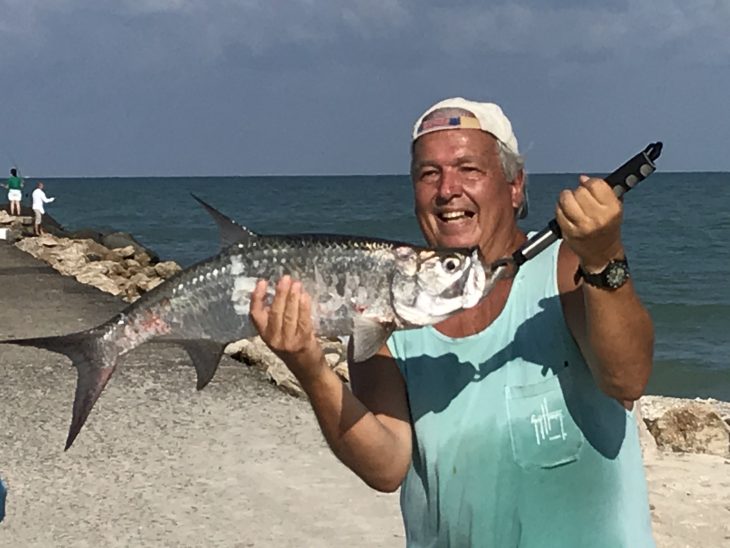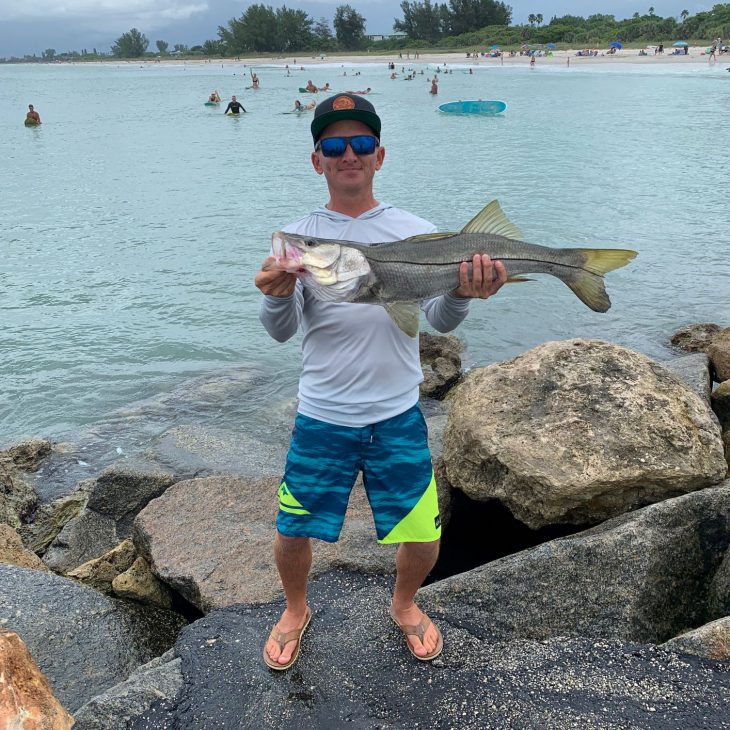 Some offshore below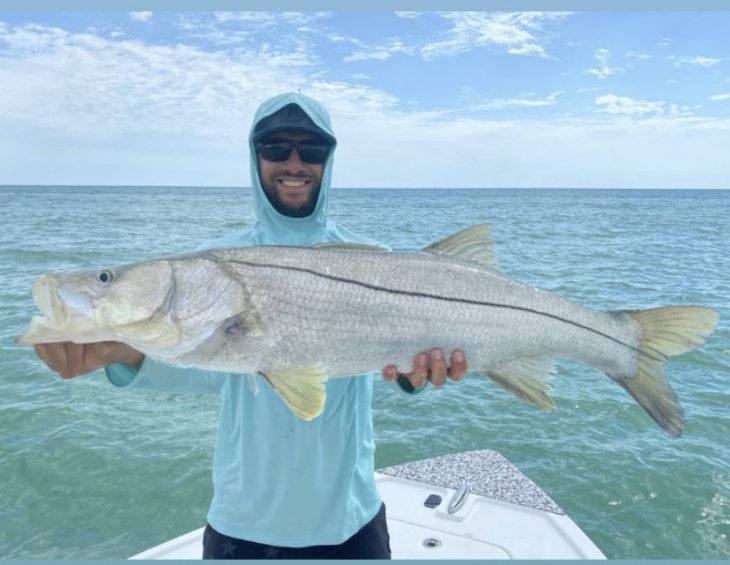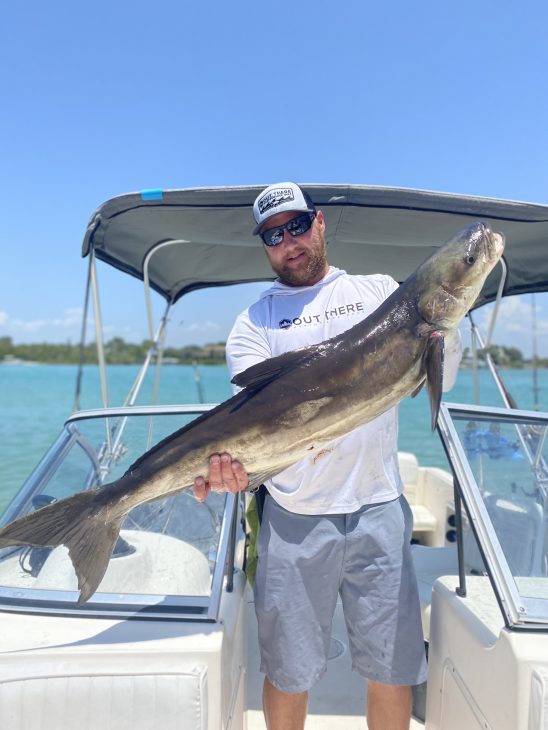 Snook Redfish and Spotted Sea Trout are catch and release till May of 2021.
It's possible that we can hook you up on some fish // Self- Guided Kayak and Paddle Board Fishing Tours // 9415250117
————————————————————————
————————————————————————