Eve Update: Venice Jetty Surf Report: Thurs Nov 15, 2018
———————————————————————–
Surf/Weather Report:
Send photos/video/stories to admin@venicejetty.com

Eve Update:

It was a weird day out there today. Really it was a typical Gulf cold front day. There would be pockets of 20 min at a time when it would be pretty fun, then other times when it wouldn't. The gulf would flip that switch off and on all day. Buoy is 6ft at 8 secs with strong NW winds. Calling for strong offshore/sideshore early tomorrow morning. It'll be up all day but fading into the afternoon. Waves in the stomach plus set range. Maybe a few chestys early.



Noon Update:

Clouds and rain coming through. 6ft at 6 secs. It was kinda clean for awhile there. Winds blasting 25mph again. Low tide 12:30 high around 7:30pm. Waves in the waist high range. Go surf guys.



8:30am Update:

The wind has turned NNE for now. Looks pretty fun out there. Low tide 12:30pm, high around 7:30pm.



7:45am Morning Surf Report:

Waking up to north wind blasting over 25mph from 2 to 5 am, a little over 10mph at sunrise. Buoy is 6ft at 9 secs. Its chunky out there but looks fun. The wind is lighter in the morning and will really be blowing in the afternoon. Get on it early but it'll be up all day. Check the

updated

Full Surf Forecast.
Water temp pushing 80

. Check the red tide at Red Tide Status. Mostly cloudy, with a high near 75. Breezy, with a north northwest wind 13 to 18 mph, with gusts as high as 26 mph.
The new best small wave board // Lost Puddle Fish
———————————————————————–
Send fish pics to admin@venicejetty.com Fish of the week gets a free fishing kayak rental. Ask

Brian

at Nokomis Tackle Shop whats biting! Click link below.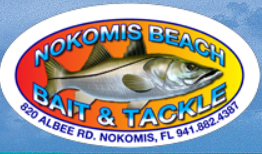 Venice Florida Fishing Report week for the 2nd week of Nov:

Your Venice Florida fishing report for today is:

Fishing Report:

60 out of 100 on the daily average fishing rating near shore. Red tide is kinda back but you can always find fish around here in the rivers and offshore.

FWC makes snook, redfish temporarily catch-and-release only in areas affected by red tide

. Guided kayak fishing available at Jetty rentals at the North Jetty on the south end of Casey Key. 941-525-0117.
It's possible that we can hook you up on some fish // Kayak and Paddle Board Fishing Tours // 9415250117
————————————————————————
————————————————————————
Jetty Compound Fantasy Surfer // Link
1st Place: smallwavehunter 957

2nd Place: Jetty Compound 935

3rd Place: Sidewinder 922

1st Place: $20 Compound Gift Card // 2nd Place:: 1 hour rental at Jetty Rentals // 3rd Place: Sticker
CLAIM YOUR PRIZE by emailing admin@venicejetty.com
————————————————————————