Late afternoon Update: Venice Jetty Surf Report: Thurs Jan 24, 2019
——————————————————————–
Surf/Weather Report:
Send photos/video/stories to admin@venicejetty.com

Late Afternoon Update:

The wind finally started picking up out of the northwest around 5pm. Looks super fun. When you can't be at the beach and the waves are up you always think its better than it probably is. We weren't able to make it today. We are sure it was epic. Thanks to JC for the shots. Swell continuing tomorrow.



2pm Update:

4ft at 8 secs WSW South west wind around 10mph. The wind is supposed to switch to the north but it has held off. North should be fun until the wind switch happens, if its a hard north wind head to south. Waves look to be in the fun zone. Update shot is from around 11am.
8:30am Morning Surf Report:

Buoy is 5 ft at 7 secs with south wind at 10mph. See 1guy out at north jetty right now on the cam, the wind should clock to the north at any time now so get thee if you can, otherwise head to south when the wind does switch. Waves all day, the forecast below looking to stick.

Indepth Surf Forecast.
Eve Update:

First shot from the 21st. Didn't think it would be breaking at the jetty today because of the north and south swell angles. Front moving through around sunrise tomorrow. Really no reason to wake up and get there first thing as the front will come through switching the swell from south to north. Water up to 64 degrees. Low tide at 9:11am High tide at 3:20pm. If you wanna take a chance and surf possible really fun north jetty before sunrise tomorrow morning right before the front comes through with outgoing tide it could be worth it. For the rest of you, head to south jetty around noon to 4.
Water temp pushing 63.

Check the red tide at Red Tide Status. …Red Tide Map Mostly sunny, with a high near 78. Breezy, with a south southeast wind around 15 mph, with gusts as high as 26 mph
———————————————————————–
Send fish pics to admin@venicejetty.com Fish of the week gets a free fishing kayak rental. Ask

Brian

at Nokomis Tackle Shop whats biting! Click link below.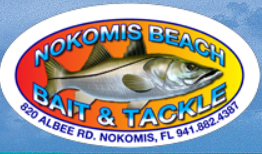 Venice Florida Fishing Report

Jan 23

: Your Venice Florida fishing report for today is: Slow but fun. We been catching black drum, snook, sheep head, pompano, and some stray others before the front. You can always find fish around here in the rivers and offshore.

FWC makes snook, redfish temporarily catch-and-release only in areas affected by red tide

. Self-guided kayak fishing available at Jetty rentals at the North Jetty on the south end of Casey Key. 941-525-0117.


It's possible that we can hook you up on some fish // Self- Guided Kayak and Paddle Board Fishing Tours // 9415250117
————————————————————————
————————————————————————
Jetty Compound Fantasy Surfer // Link
World Title Results:
Pipe Masters Results:
1st Place: Sidewinder 1057

2nd Place: TBrothers 927

3rd Place: Moondoggie 907

1st Place: $20 Compound Gift Card // 2nd Place:: 1 hour rental at Jetty Rentals // 3rd Place: Sticker
CLAIM YOUR PRIZE by emailing admin@venicejetty.com
————————————————————————