2:30pm Update: Venice Jetty Surf Report: Sun Sept 13, 2020

——————————————————————–
Surf/Weather Report:
Send photos/video/stories to admin@venicejetty.com

2:30pm Update:

Fun gulf chest plus sets and pretty clean still coming in. Should be fun all day. Can't really take photos cause of the rain but that means we get to surf all day.
Noon Update:

Hard to get a beach pic when its raining so you'll have to take our word for it. Fun Gulf chest drops to waist waves, clean. Super fun, hopefully the wind keeps cooperating. The bad news is that the jellyfish are awful. Getting stung a lot. It wasn't as terrible as it has been in the past. Kinda stings a bit and goes away unless you're allergic to it. So heres your choice= surf with jelly fish or watch football? And its gonna never stop raining.

6:15am Surf and Weather Report:

TS Sally projected to be a cat 2 before she hits land now. The buoy is up at 7ft at 7secs south, but it is windy and stormy. High tide is at 8:40am locally Low at 5pm. The wind is outta the east but pretty gusty, conditions may be a little dangerous early. Best to wait for the storms to pass then head out. Waves all day. Updates coming.

=

Indepth Surf Forecast
Sunday
Showers likely, then showers and possibly a thunderstorm after 2pm. High near 89. Southeast wind 7 to 14 mph, with gusts as high as 18 mph. Chance of precipitation is 80%.
Monday
Showers and thunderstorms likely, mainly after 2pm. Mostly cloudy, with a high near 90. East southeast wind 8 to 10 mph. Chance of precipitation is 60%.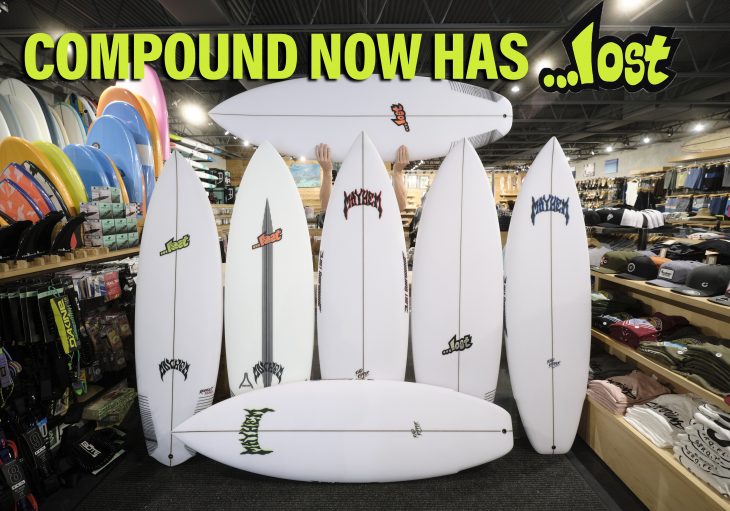 ———————————————————————–
Send fish pics to admin@venicejetty.com Fish of the week gets a free fishing kayak rental. Ask

Brian

at Nokomis Tackle Shop whats biting!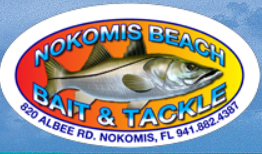 Venice Florida Fishing Report Sept 9

: Your Venice Florida fishing report for today is: The fishing has been ok.

The snook bite has been slowing down. Snapper, reds, stray sheepshead and pompano, baracuda, everything. Tarpon rolling through the jetty. Snook Redfish and trout catch and release till May 2021.

S

elf-guided kayak fishing available at Jetty rentals at the North Jetty on the south end of Casey Key. 941-525-0117.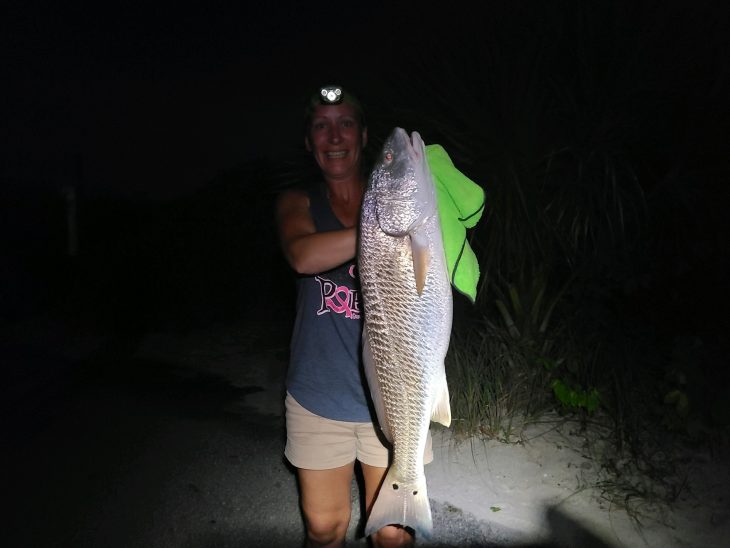 Jen with a beast red!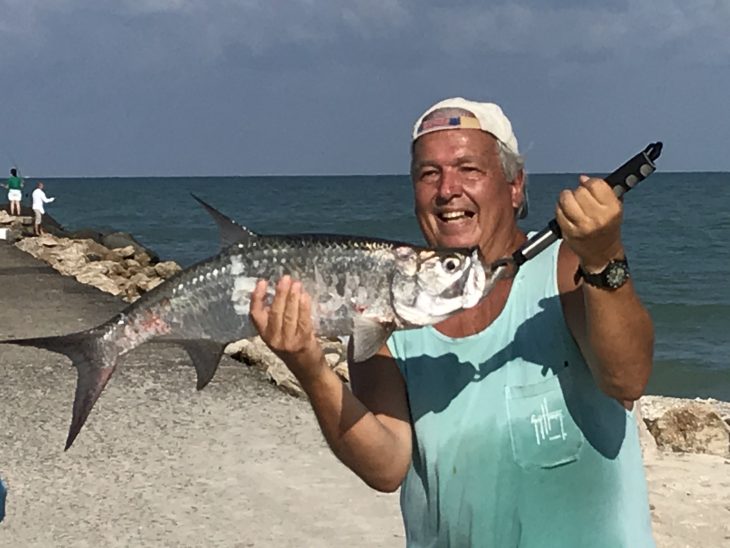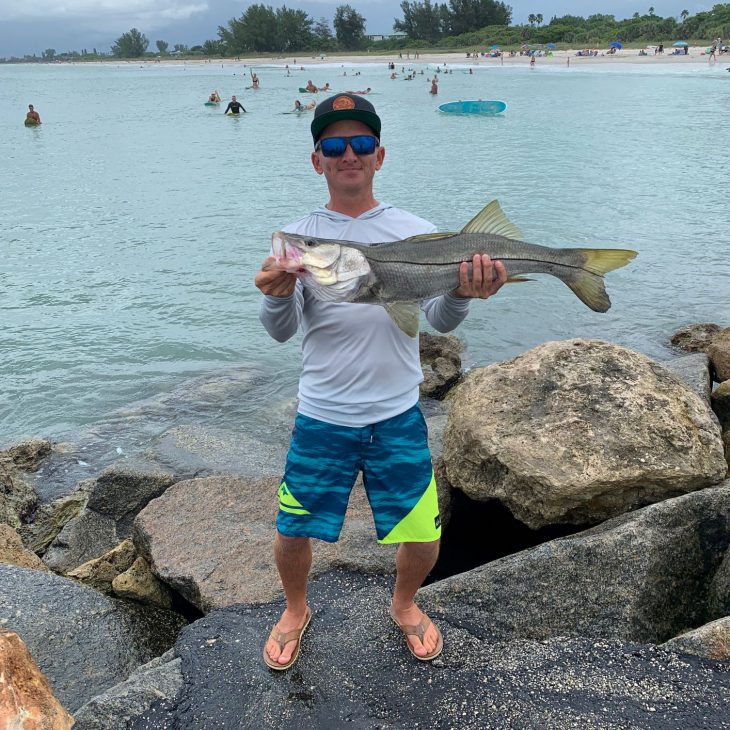 Snook Redfish and Spotted Sea Trout are catch and release till May of 2021.
It's possible that we can hook you up on some fish // Self- Guided Kayak and Paddle Board Fishing Tours // 9415250117
————————————————————————
————————————————————————