Eve Update: Venice Jetty Surf Report: Sun June 9, 2019

——————————————————————–
Surf/Weather Report:
Send photos/video/stories to admin@venicejetty.com

Send pics and vid to admin@venicejetty.com
Eve Update:

There were some fun waves coming in till dark. Not good waves but pretty fun if ya waited for em. Lets hope the run of waves continues for tomorrow

.

Not complaining after no surf for almost a month. Photo pages coming.



2pm Update:

Buoy is 4.5ft at 6 secs with SSW wind over 15mph. Thigh to waist, kinda sloppy but really fun is the report we heard. Hot out there too.



9am Update:

After seeing the waves with my own eyes the verdict is in. The waves don't look good but it sure looks fun! Windy with thigh to waist sets and bigger drops. It should be bigger and maybe better the more north you go. Afternoon Update is coming up after noon.



Surf and Weather Report:

It picked up around 5pm last night for a fun evening sesh but was rideable most of the day. Gonna be a rainy windy day so ya may as well surf all day. The buoy is 4 ft at 7 secs and the wind started cranking around 6:30am from the south. Should be up all day. The tides are weird today but theres enough swell in the water so it doesn't matter. Waves will be better the farther north you go. Go surf.

Indepth Surf Forecast Update
Looks like our days without waves is coming to an end. We have an unusual late season weather system upon us. An upper level low looks to stall and slowly drift across the…

Full forecast



Days with waves counter: 2

Check out last May 2018 Tropical Storm Alberto Surf
Water temp pushing 86.

Check the red tide at Red Tide Status. …Red Tide Map Widespread showers and scattered thunderstorms until late afternoon, then scattered showers and thunderstorms late this afternoon. Highs in the upper 80s. Southwest winds 10 to 15 mph with gusts up to 25 mph. Chance of rain 80 percent.
Vid: Job Vlog: THE BEST PROFESSIONAL SURFING HEAT EVER RECORDED

———————————————————————–
Send fish pics to admin@venicejetty.com Fish of the week gets a free fishing kayak rental. Ask

Brian

at Nokomis Tackle Shop whats biting! Click link below.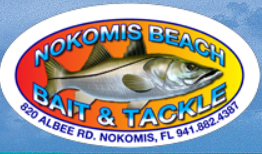 Venice Florida Fishing Report June

7

: Your Venice Florida fishing report for today is:

Firing!

We are into tarpon season and the snook bite is good too. 1st cast from the jetty on the inlet side got a pompano yesterday. You can always find fish around here in the rivers and offshore.

FWC makes snook, redfish temporarily catch-and-release only in areas affected by red tide

. Self-guided kayak fishing available at Jetty rentals at the North Jetty on the south end of Casey Key. 941-525-0117.
Be careful out there, Bfisch showing us what happens sometimes.
Snook Redfish and Spotted Sea Trout are catch and release till May of 2020.
It's possible that we can hook you up on some fish // Self- Guided Kayak and Paddle Board Fishing Tours // 9415250117
————————————————————————
————————————————————————
Mens CT #3: Bali Pro Protected May 13-25
1st Place: $20 Compound Gift Card // 2nd Place:: 1 hour rental at Jetty Rentals // 3rd Place: Sticker
CLAIM YOUR PRIZE by emailing admin@venicejetty.com
————————————————————————