Venice Jetty Surf Report: Sun May 10, 2020

——————————————————————–
Surf/Weather Report:
Send photos/video/stories to admin@venicejetty.com

Send pics and vid to admin@venicejetty.com
Surf and Weather Report: Well guys hope you enjoyed the corona virus break cause it seems like we're almost back to business as usual. Almost. Nice weather today, rain tomorrow.

More photo pages from Thursdays swell below.

We can open the Kayak Rentals on Monday May 11th. Fishing has been great. Theres a lot of moisture in the Gulf just hanging out. This time of year lows can form in the Bay of Campeche area and move across to Fla. Thats kinda whats happening to the dissipated low this upcoming weekend. Some models showing remanats of moisture sticking around in the gulf and some have it moving into the Atlantic and some have it doing both. We'll just have to wait and see. Check the

Indepth Surf Forecast
Pumping Kirra Gold Coast – Cyclone Uesi (Water Footage) from Luke Workman on Vimeo.
Saturday
Mostly sunny, with a high near 83. Southwest wind 6 to 10 mph.
Saturday Night
Increasing clouds, with a low around 70. Northwest wind around 10 mph becoming east northeast after midnight.
Sunday
Showers likely, mainly after 3pm. Cloudy, with a high near 80. East wind around 9 mph. Chance of precipitation is 70%.
Sunday Night
Showers likely, mainly before 9pm. Cloudy, with a low around 66. East northeast wind 7 to 9 mph. Chance of precipitation is 70%.
Monday
A 30 percent chance of showers, mainly before 9am. Partly sunny, with a high near 84. Northeast wind 7 to 11 mph, with gusts as high as 18 mph.
———————————————————————–
Send fish pics to admin@venicejetty.com Fish of the week gets a free fishing kayak rental. Ask

Brian

at Nokomis Tackle Shop whats biting!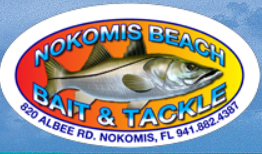 Venice Florida Fishing Report May 9

: Your Venice Florida fishing report for today is: The fishing has been hot!

Not to many guys fishing out there cause the beaches, piers and jetties are closed. Get on your boat and slay em or find some secret spot. Beach parking lots are still closed. Snook Redfish and trout catch and release till May 2021.

S

elf-guided kayak fishing available at Jetty rentals at the North Jetty on the south end of Casey Key. 941-525-0117.
Some big ol kings out there right now
Luke Sleight making the most of it
Aaron gets a snook on the jetty awhile back.
Snook Redfish and Spotted Sea Trout are catch and release till May of 2021.
It's possible that we can hook you up on some fish // Self- Guided Kayak and Paddle Board Fishing Tours // 9415250117
————————————————————————
————————————————————————
WSL Suspended till June at least
1st Place: $20 Compound Gift Card // 2nd Place:: 1 hour rental at Jetty Rentals // 3rd Place: Sticker
CLAIM YOUR PRIZE by emailing admin@venicejetty.com
————————————————————————