Eve Update: Venice Jetty Surf Report: Sat July 13, 2019

——————————————————————–
Surf/Weather Report:
Send photos/video/stories to admin@venicejetty.com

Send pics and vid to admin@venicejetty.com
Eve Update:

Lightning storm came through maybe an hour before sunset. Really slimmed the crowd out. Still solid chest sets coming through. Another day of waves tomorrow, maybe a bit smaller but ya never know.



1pm Update:

It is long board heaven out there but still short board paradise but not as much. More short boardable on the inside and down the beach. It is still crowded, it is still good. Get down there its Saturday!
11am Update:

Super clean occasional chest sets. If you like crowds the jetty is the place to be. Low tide at 6pm. Light east wind buoy 5 ft at 9 secs.



6:35am Surf and Weather Report:

We over did it yesterday but thats whats gonna happen when you get the swell of the year so far. Looks like about waist sets right now but get ready for another crowded epic day. Buoy is 4ft at 10 secs with some south wind. Really high tide at 9:38am Low low tide at 6pm.

Indepth Surf Forecast Updated
JBay Corona Pro starts around 1:30am // watch replay here
Days with waves counter: 5

Water temp pushing 87.

Check the red tide at Red Tide Status. …Red Tide Map Numerous showers in the morning. Scattered thunderstorms. Scattered showers in the afternoon. Highs in the upper 80s. South winds 10 to 15 mph with gusts up to 25 mph. Chance of rain 70 percent.
Vid: 5'8″ Seafarer Surfboards Review
———————————————————————–
Send fish pics to admin@venicejetty.com Fish of the week gets a free fishing kayak rental. Ask

Brian

at Nokomis Tackle Shop whats biting! Click link below.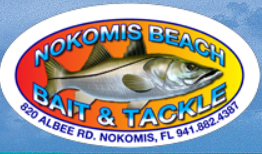 Venice Florida Fishing Report July 11

: Your Venice Florida fishing report for today is: Really Good!

This storm might move some more fish into our area!

Snook, snapper on tap at the jetty. Offshore you can get grouper and snappers too. You can always find fish around here in the rivers and offshore.

FWC makes snook, redfish temporarily catch-and-release only in areas affected by red tide

. Self-guided kayak fishing available at Jetty rentals at the North Jetty on the south end of Casey Key. 941-525-0117.
Be careful out there, Bfisch showing us what happens sometimes.
Snook Redfish and Spotted Sea Trout are catch and release till May of 2020.
It's possible that we can hook you up on some fish // Self- Guided Kayak and Paddle Board Fishing Tours // 9415250117
————————————————————————
————————————————————————
1st Place: $20 Compound Gift Card // 2nd Place:: 1 hour rental at Jetty Rentals // 3rd Place: Sticker
CLAIM YOUR PRIZE by emailing admin@venicejetty.com
————————————————————————