Eve Update: Venice Jetty Surf Report: Sat Jan 9, 2021
Last night Sunset time


——————————————————————–
Surf/Weather Report:

Send photos/video/stories to admin@venicejetty.com
Eve Update:

Well we had waves all day and it was fun. Not as good as we were hoping for but fun nonetheless. A little cold too. There will be some icy leftovers tomorrow.
11am Update:

Smaller and cleaner and cloudy and cold and crowded at the the jetty, bigger at other spots today. Buoys dropping a bit but still fun for sure.Toes went numb after an hour, head to the compound and get some booties!



6:30am Surf and Weather Report:

Buoy is 5ft at 7secs.

Light north winds under 10, 55 degrees out with 64 degree water, not to bad

.

Incoming tide till 11am, levels out till 2, then starts coming in again till after dark. Right now could be a good time to surf but who knows. Internet is spotty at south jetty but will try to update. =Thursday Updated Indepth Surf Forecast
Friday
Mostly sunny, with a high near 70. Breezy, with a west northwest wind 10 to 18 mph, with gusts as high as 22 mph.
Saturday
Mostly cloudy, then gradually becoming sunny, with a high near 62. Northwest wind 9 to 13 mph.
Sunday
Sunny, with a high near 65. Northeast wind around 7 mph.
Email us if you want a shirt of the North Jetty or South Jetty Admin@venicejetty.com.
Mens above $25
———————————————————————–
Send fish pics to admin@venicejetty.com Fish of the week gets a free fishing kayak rental. Ask Brian at Nokomis Tackle Shop whats biting!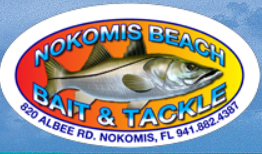 Venice Florida Fishing Report Jan

:

Your Venice Florida fishing report for today is: Good. The sheepshead been biting. The water is cooling down, reds are biting along with snook and some snapper in the backwater for sure. Saw a black drum and a flounder caught too. Snook Redfish and trout catch and release till May 2021. Self-guided kayak fishing available at Jetty rentals at the North Jetty on the south end of Casey Key. 941-525-0117.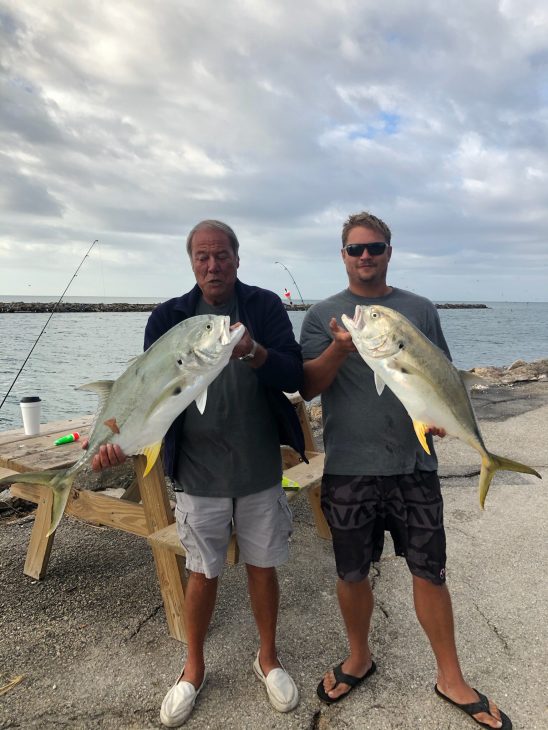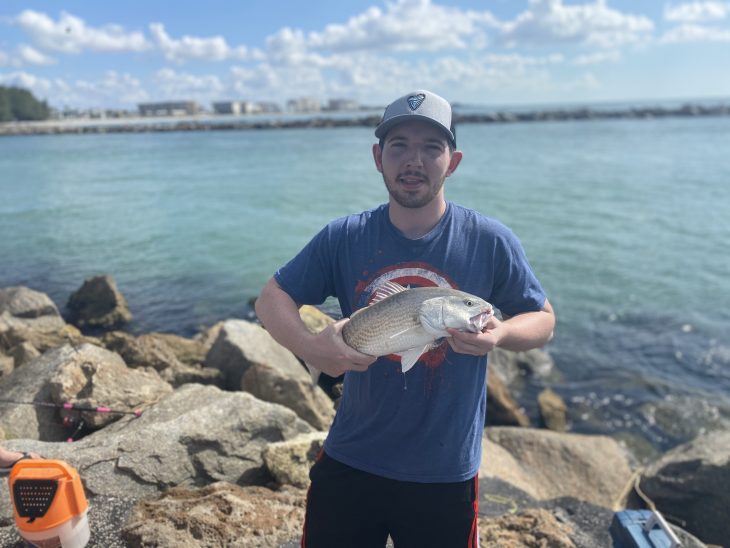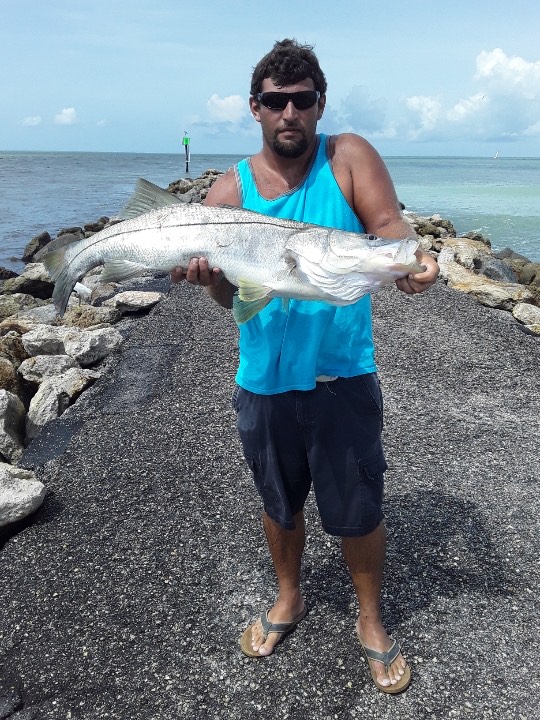 Josh slaying the snook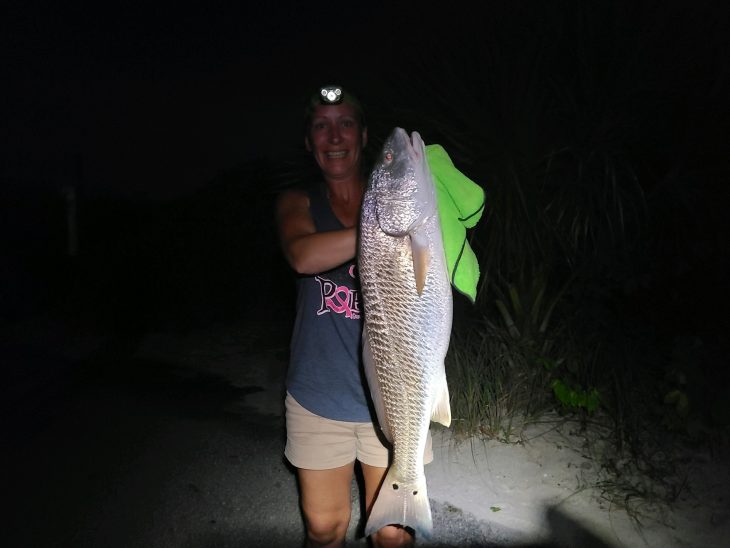 Jen with a beast red!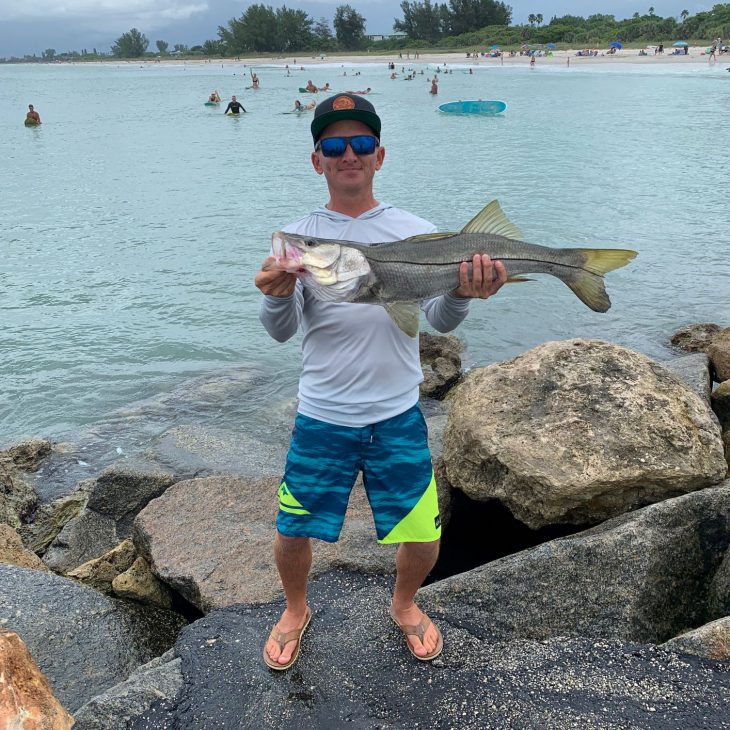 Snook Redfish and Spotted Sea Trout are catch and release till May of 2021.
It's possible that we can hook you up on some fish // Self- Guided Kayak and Paddle Board Fishing Tours // 9415250117
————————————————————————
————————————————————————