Eve Update Venice Jetty Surf Report: Sat Dec 22, 2018
———————————————————————–
Surf/Weather Report:
Send photos/video/stories to admin@venicejetty.com

Eve Update:

For the west Coast of Florida it was nuking today. We were psyking so hard that we couldn't find 20 min to update the report. All of our minds were being

collectively blown by the light offshore conditions everywhere on WFL this morning. Just Getting home at 9pm and need to let everything sink in. More content coming and the judges decision for big wave has gone all the way up to the Supreme Court of Radness before a verdict can be reached. These things take time. But it will be worth it. Are you ready to surf more tomorrow? Look for some crispy fading waist sets through out the day. Rest up amigos.

6:50am Update:

Waking up to light offshore wind as predicted. Buoy is about 8ft at 11secs WSW. Because of the tides locally we're thinking from 9am to 1pm could be the best times to surf, but it should be fun all day. The

water temp has dipped to 63.3!

so if ya wanna surf all day grab some booties from the Compound. Once the sun comes up we'll have a morning visual. We've gotten a lot of submissions for the biggest wave of the Gulf contest. Many spots were checked, many spots were charged. The judges will decide the winner after todays marathon surf session. For

where and when to surf

check the

Updated Saturday

Full Surf Forecast.
Water temp pushing 63.

Check the red tide at Red Tide Status. Partly sunny, then gradually becoming sunny, with a high near 62. North wind 8 to 11 mph.
———————————————————————–
Send fish pics to admin@venicejetty.com Fish of the week gets a free fishing kayak rental. Ask

Brian

at Nokomis Tackle Shop whats biting! Click link below.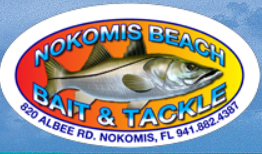 Venice Florida Fishing Report

Dec 22

: Your Venice Florida fishing report for today is: Good. Red tide is gone it is time to fish. A lot of catfish, snapper and mullet out there. You can always find fish around here in the rivers and offshore.

FWC makes snook, redfish temporarily catch-and-release only in areas affected by red tide

. Self-guided kayak fishing available at Jetty rentals at the North Jetty on the south end of Casey Key. 941-525-0117.
It's possible that we can hook you up on some fish // Self- Guided Kayak and Paddle Board Fishing Tours // 9415250117
————————————————————————
————————————————————————
Jetty Compound Fantasy Surfer // Link
1st Place: smallwavehunter 957
2nd Place: Jetty Compound 935
3rd Place: Sidewinder 922
1st Place: $20 Compound Gift Card // 2nd Place:: 1 hour rental at Jetty Rentals // 3rd Place: Sticker
CLAIM YOUR PRIZE by emailing admin@venicejetty.com
————————————————————————