Eve Update: Venice Jetty Surf Report: Sat Aug 29, 2020

——————————————————————–

Surf/Weather Report:
Send photos/video/stories to admin@venicejetty.com

Eve Update:

Opening shots from Wed Afternoon.

Surprisingly some occasional thigh plus sets this evening some breaking from the buoy to the lifeguard stand. Will this swell stick around? We'll find out tomorrow.



Noon Update:

Waves look more fun right now than they did this morning! Thigh sets. Get out there before it gone! Super nice beach day



8:00am Surf and Weather Report:

We've had waves for a full week now. There are still some knee to thigh set waves coming in today, buoy was 2.6 at 8 secs. When theres 160 mph gusts from a hurricane its gonna keep pushing waves are way. But for how long? We'll check it again soon. 3 more storms coming off of Africa to look out for. Now that we've all surfed our brains out we can finally think and get back to work. more info on

the =

Updated Indepth Surf Forecast.
Saturday
Scattered showers and thunderstorms, then showers likely and possibly a thunderstorm after 2pm. Partly sunny, with a high near 90. South wind 5 to 11 mph becoming west southwest in the afternoon. Chance of precipitation is 60%.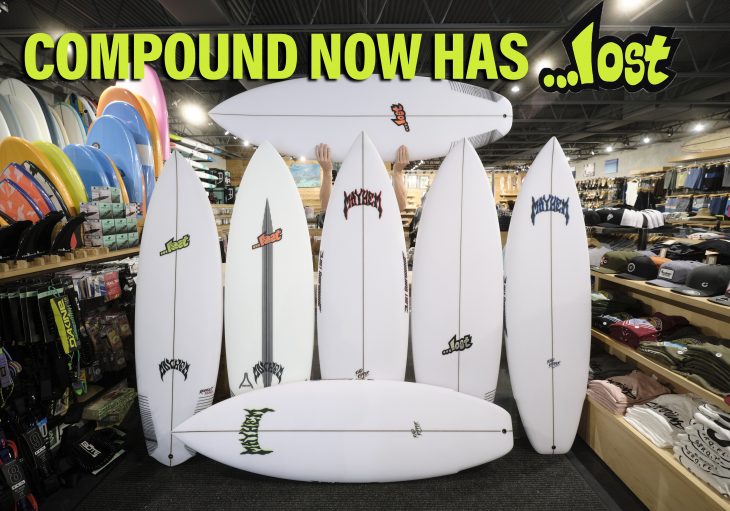 The manatees have been nuts at the jetty, saw around 20 of em grouped together a few weeks ago
———————————————————————–
Send fish pics to admin@venicejetty.com Fish of the week gets a free fishing kayak rental. Ask

Brian

at Nokomis Tackle Shop whats biting!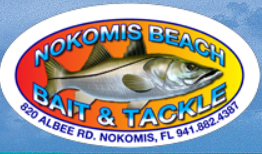 Venice Florida Fishing Report Aug 24

: Your Venice Florida fishing report for today is: The fishing has been good.

The snook bite has been slowing down. Snapper, reds, stray sheepshead and pompano, baracuda, everything. Tarpon rolling through the jetty. Snook Redfish and trout catch and release till May 2021.

S

elf-guided kayak fishing available at Jetty rentals at the North Jetty on the south end of Casey Key. 941-525-0117.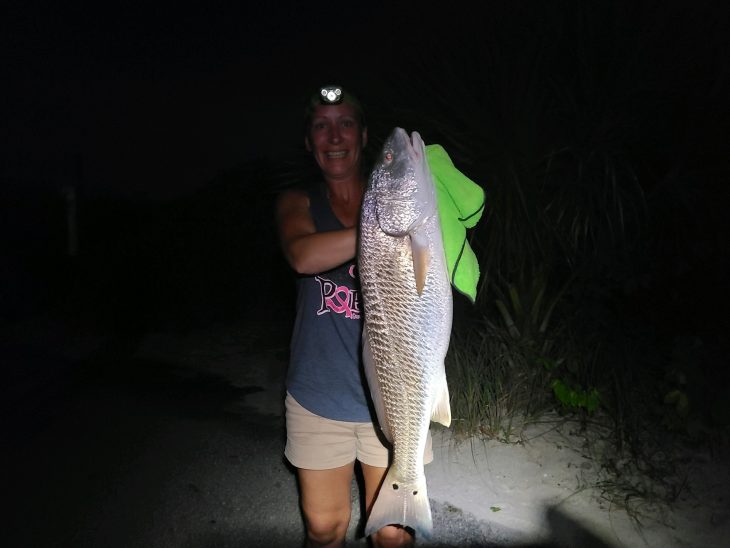 Jen with a beast red!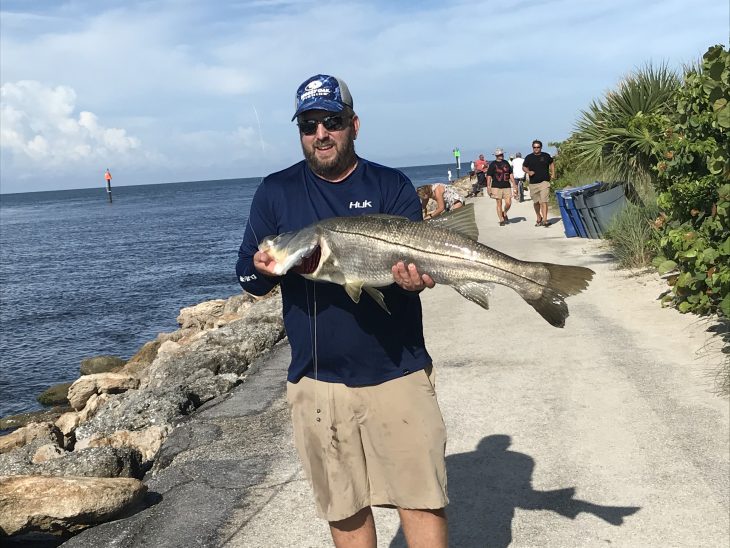 Guy got a 40 incher the other day with Ken in the background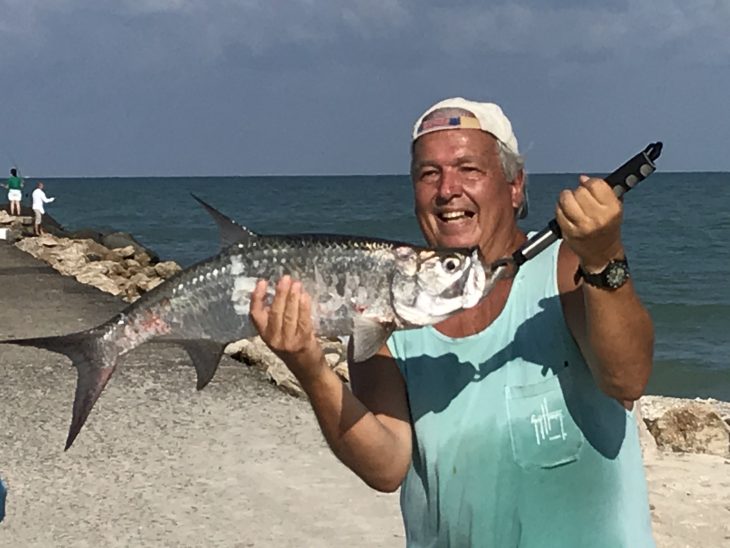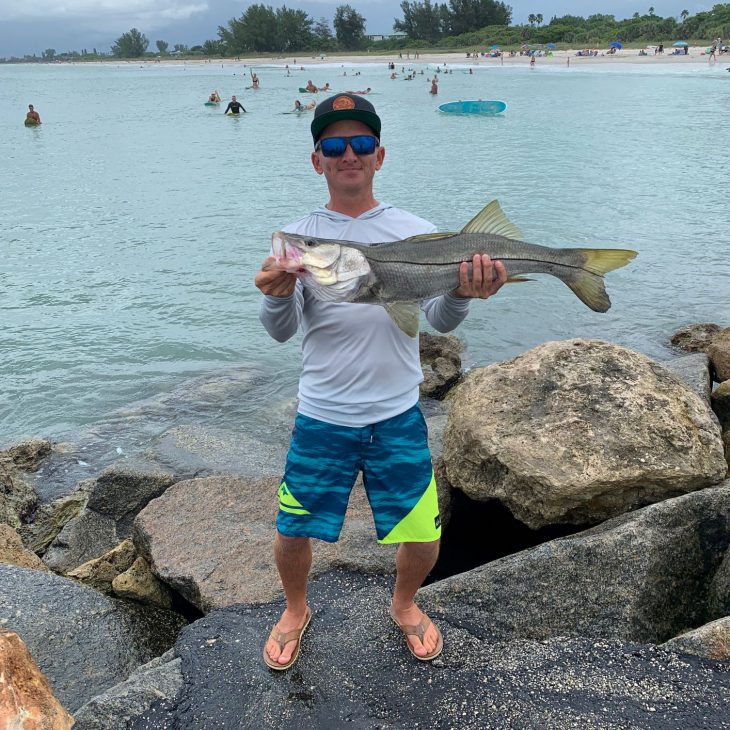 Some offshore below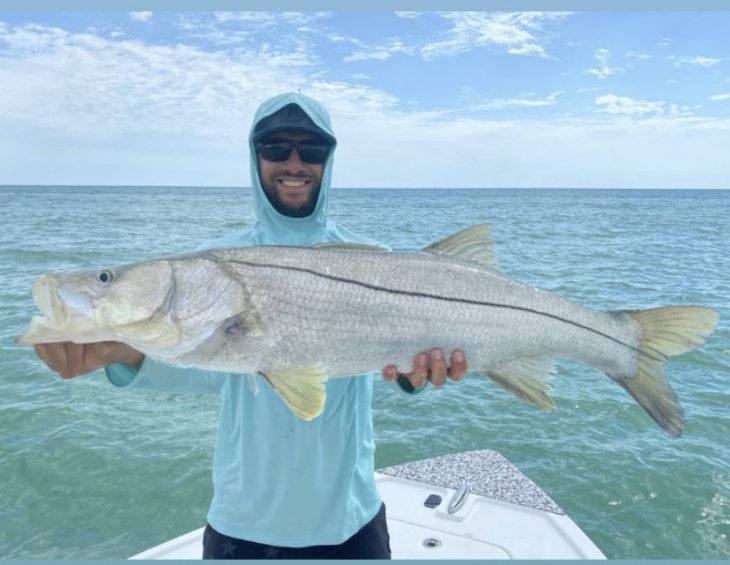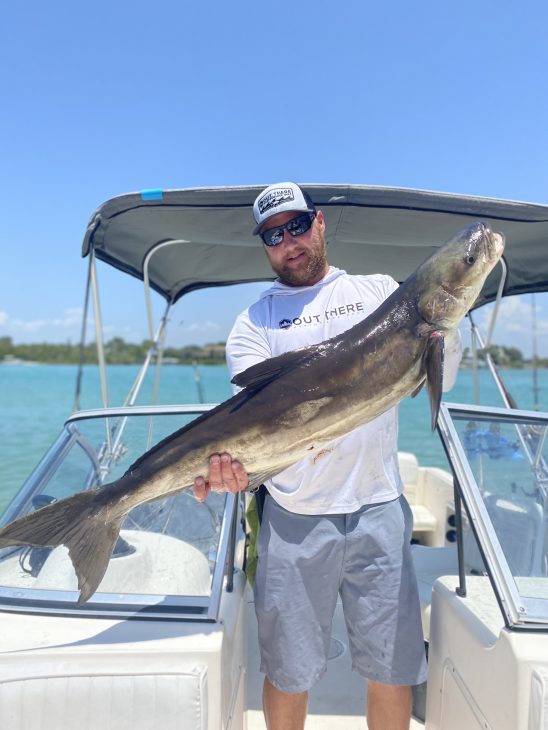 Snook Redfish and Spotted Sea Trout are catch and release till May of 2021.
It's possible that we can hook you up on some fish // Self- Guided Kayak and Paddle Board Fishing Tours // 9415250117
————————————————————————
————————————————————————