Eve Update: Venice Jetty Surf Report: Fri Nov 16, 2018
———————————————————————–
Surf/Weather Report:
Send photos/video/stories to admin@venicejetty.com

Eve Update:

Super clean fun waves till dark, still some freak sets in the waist plus set range. Tomorrow could be fun for the long board but especially fun for teaching someone to surf. Hey you could rent a soft top from Jetty Rentals! 941-525-0117 Softy special tomorrow: $25 all dang day! A lot of new photo pages from today below.



Noon Update:

Fun clean waves in the waist set range. The buoy is slightly dropping but not much. Should be 10mph winds out of the north, not bad. Go surf, it will be smaller tomorrow. A lot smaller.
Morning Surf Report:

Light ne winds, 6ft at 9 secs. Should be fun everywhere this morning. Water getting a bit colder. Low tide around 1:20pm high around 8pm.  Get on it early but it'll be up all day. Check the

updated

Full Surf Forecast.
Water temp pushing 76

. Check the red tide at Red Tide Status. Sunny, with a high near 68. North wind 10 to 13 mph, with gusts as high as 18 mph.
The new best small wave board // Lost Puddle Fish
———————————————————————–
Send fish pics to admin@venicejetty.com Fish of the week gets a free fishing kayak rental. Ask

Brian

at Nokomis Tackle Shop whats biting! Click link below.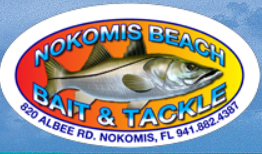 Venice Florida Fishing Report week for the 2nd week of Nov:

Your Venice Florida fishing report for today is:

Fishing Report:

60 out of 100 on the daily average fishing rating near shore. Red tide is kinda back but you can always find fish around here in the rivers and offshore.

FWC makes snook, redfish temporarily catch-and-release only in areas affected by red tide

. Guided kayak fishing available at Jetty rentals at the North Jetty on the south end of Casey Key. 941-525-0117.
It's possible that we can hook you up on some fish // Kayak and Paddle Board Fishing Tours // 9415250117
————————————————————————
————————————————————————
Jetty Compound Fantasy Surfer // Link
1st Place: smallwavehunter 957

2nd Place: Jetty Compound 935

3rd Place: Sidewinder 922

1st Place: $20 Compound Gift Card // 2nd Place:: 1 hour rental at Jetty Rentals // 3rd Place: Sticker
CLAIM YOUR PRIZE by emailing admin@venicejetty.com
————————————————————————