Eve Update Venice Jetty Surf Report: Fri Dec 21, 2018
———————————————————————–
Last Nights Sunset
Surf/Weather Report:
Send photos/video/stories to admin@venicejetty.com

Eve Update: We've gotten a lot of submissions for the biggest wave of the Gulf contest. The judges are waiting till the clock strikes 12. Many spots were checked, many spots were charged. Tomorrow should be another very fun day of surf for the Gulf coast. Get to bed early. Winds should be light all day. Because of the tides locally we're thinking from 9am to 1pm could be the best times to surf, it should be fun all day but ya never know, this is the gulf coast. The water temp has dipped so if ya wanna surf all day grab some booties from the Compound.
2:30pm Update:

There are plenty of waves out there but quality waves are at a premium. Its hard to find any wind protection when its blasting straight onshore. High tide was around 12:30pm, Low tide a little after 4pm but the 4pm low is a weak tide. Get out there but be careful cause it is dumping 14 ft at 13 secs. Tomorrow should be real fun though.
9am Update: Straight West winds of over 30mph steady with buoy at 13ft plus at 11 secs. Easy overhead waves out there. Go out, get beat up, catch a gulf bomb, come in, grab a drink, make fun of your friends, etc. If you catch the biggest Gulf wave, get a shot of it, email it to admin@venicejetty.com,

win  a Compound Gift Card.

$3 on the gift card for every foot on the height of wave.

We're gonna be checking everywhere so stay tuned. Many photo pages below



Early Morning Update:

Past 1am on Friday morning. The buoy is pushing 9ft at 7 secs with 25mph WSW dead onshore wind. Waves are supposed to be Head high plus with victory at sea conditions. That means very choppy onshore wind and waves. That doesn't mean that it can't be fun.

Get a pic of you on the biggest wave of the swell and win respect and a Compound gift card.

details below. A lot of

shots from yesterday in photo pages below

. I'll probably sleep in a bit. For

where and when to surf

check the

Updated

Wednesday

Full Surf Forecast.
Water temp pushing 65.

Check the red tide at Red Tide Status. A 50 percent chance of showers after 1pm. Increasing clouds, with a high near 72. East wind 7 to 10 mph becoming south southeast in the afternoon. New precipitation amounts between a tenth and quarter of an inch possible
———————————————————————–
Send fish pics to admin@venicejetty.com Fish of the week gets a free fishing kayak rental. Ask

Brian

at Nokomis Tackle Shop whats biting! Click link below.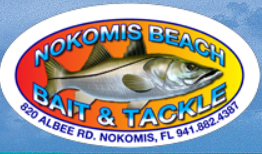 Venice Florida Fishing Report

Dec 21

: Your Venice Florida fishing report for today is: Good. Red tide is gone it is time to fish. A lot of catfish and mullet out there. You can always find fish around here in the rivers and offshore.

FWC makes snook, redfish temporarily catch-and-release only in areas affected by red tide

. Self-guided kayak fishing available at Jetty rentals at the North Jetty on the south end of Casey Key. 941-525-0117.
It's possible that we can hook you up on some fish // Self- Guided Kayak and Paddle Board Fishing Tours // 9415250117
————————————————————————
————————————————————————
Jetty Compound Fantasy Surfer // Link
1st Place: smallwavehunter 957
2nd Place: Jetty Compound 935
3rd Place: Sidewinder 922
1st Place: $20 Compound Gift Card // 2nd Place:: 1 hour rental at Jetty Rentals // 3rd Place: Sticker
CLAIM YOUR PRIZE by emailing admin@venicejetty.com
————————————————————————