Eve Update: Jetty Surf Report: Mon Feb 15, 2021

Compound Boardshop have a ton of new boards stocked! Get em before they gone!

——————————————————————–
Surf/Weather Report:

Send photos/video/stories to admin@venicejetty.com
Eve Update:

Fun waves all day. Cleaner in the morning and evening. Wind switches to the north before dawn tomorrow morning and will blow north all day. Get ready to surf again tomorrow.
9:30am Update:

Fun clean waves in the waist plus set range. A little windy and gonna get windier. Must be a holiday today cause its pretty packed. May as well join the crowd. Waves all day!
Surf and Weather Report:

Still looks fun this morning in the maybe waist set range. Should be fading through the day but rideable all day. Gets windier from the south later today so it could pick up again late. Water temp up to 72. Waves looking to be up through Sunday with a few fronts coming our way this week.

: Indepth Surf Forecast
Monday
Patchy fog before 10am. Otherwise, partly sunny, with a high near 79. Breezy, with a south wind 7 to 17 mph, with gusts as high as 21 mph.
Tonight
A chance of showers and thunderstorms, then showers likely and possibly a thunderstorm after 1am. Mostly cloudy, with a low around 65. South wind 11 to 14 mph becoming west after midnight. Winds could gust as high as 20 mph. Chance of precipitation is 60%. New rainfall amounts between a tenth and quarter of an inch, except higher amounts possible in thunderstorms.
Tuesday
A 20 percent chance of showers before 1pm. Partly sunny, with a high near 73. Northwest wind 11 to 14 mph.
Wednesday
A 20 percent chance of showers after 1pm. Mostly sunny, with a high near 80. East wind 8 to 14 mph becoming south in the afternoon.
Email us if you want a shirt of the North Jetty or South Jetty Admin@venicejetty.com.
Mens above $25
———————————————————————–
Send fish pics to admin@venicejetty.com Fish of the week gets a free fishing kayak rental. Ask Brian at Nokomis Tackle Shop whats biting!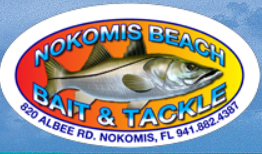 Venice Florida Fishing Report Jan

:

Your Venice Florida fishing report for today is: Good. The sheepshead been biting. The water is cooling down, reds are biting along with snook and some snapper in the backwater for sure. Saw a black drum and a flounder caught too. Snook Redfish and trout catch and release till May 2021. Self-guided kayak fishing available at Jetty rentals at the North Jetty on the south end of Casey Key. 941-525-0117.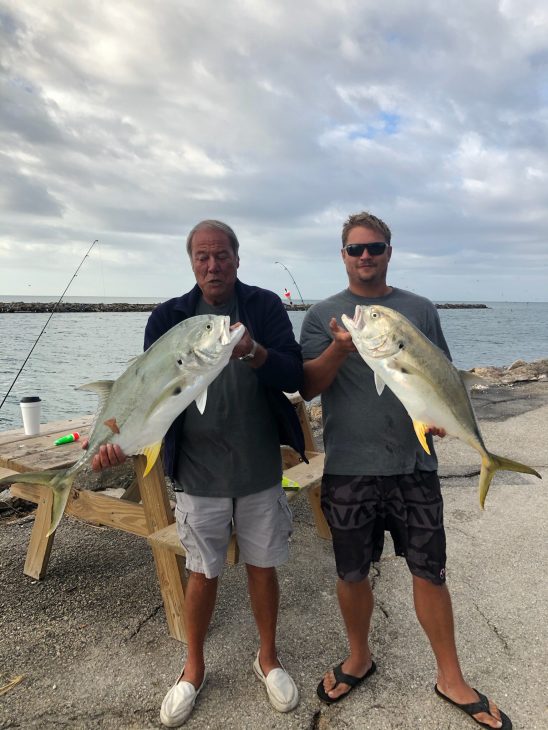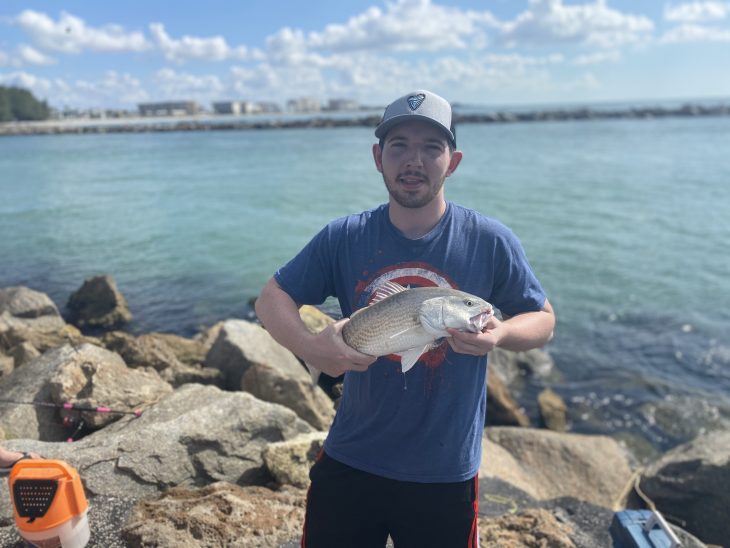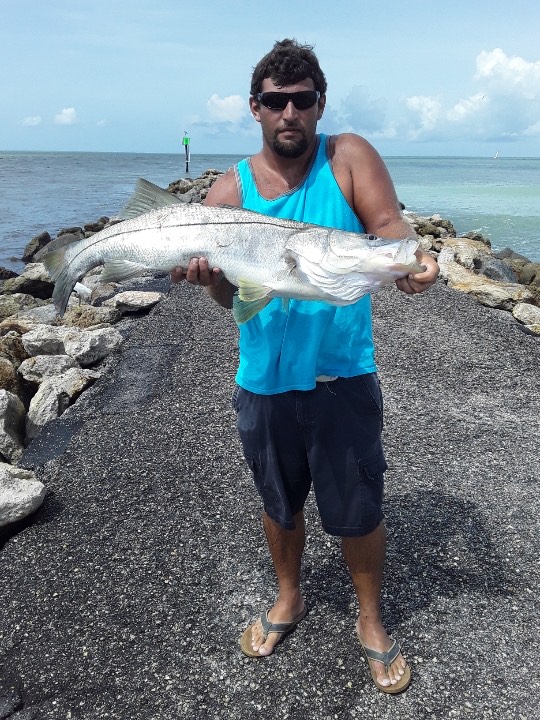 Josh slaying the snook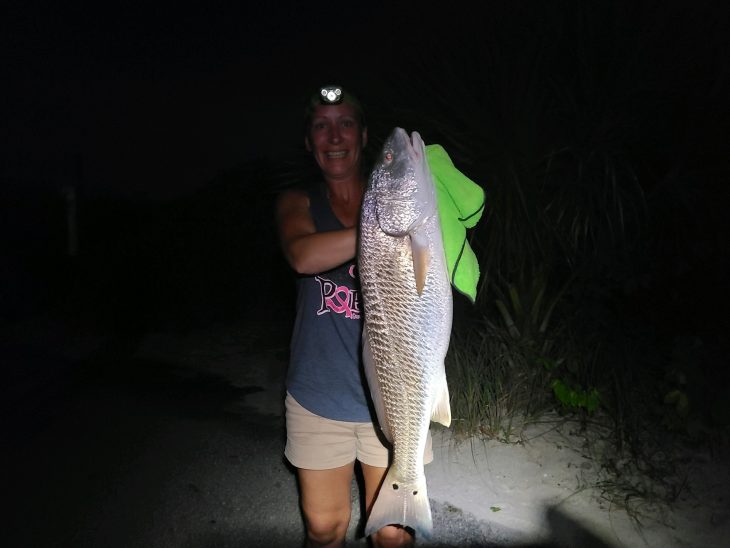 Jen with a beast red!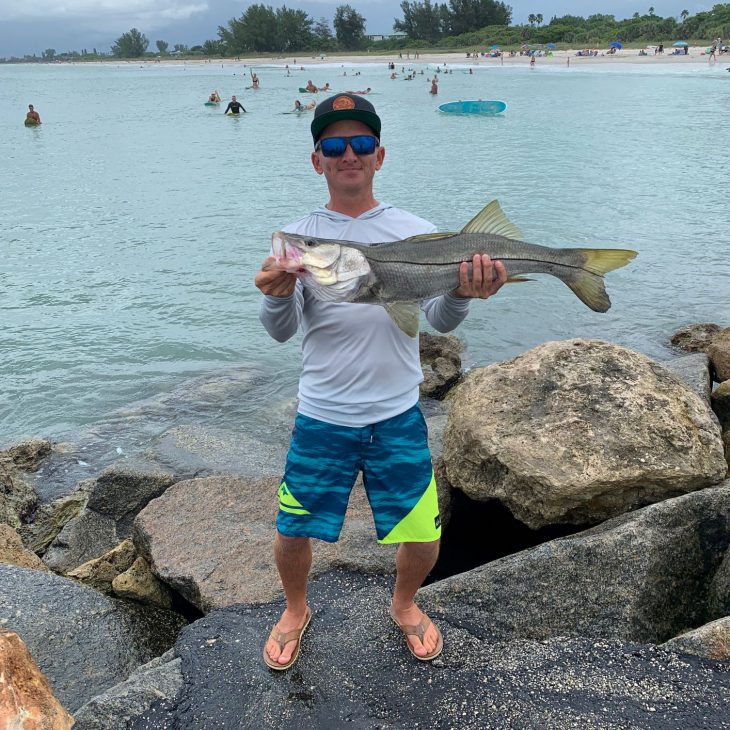 Snook Redfish and Spotted Sea Trout are catch and release till May of 2021.
It's possible that we can hook you up on some fish // Self- Guided Kayak and Paddle Board Fishing Tours // 9415250117
————————————————————————
————————————————————————