Eve Update: Jetty Surf Report: Fri Jan 15, 2021
Waves should be fun Sunday, water temp gonna be chilly, 61 now

——————————————————————–
Surf/Weather Report:

Send photos/video/stories to admin@venicejetty.com
Eve Update: Never really picked up locally, maybe to barely long board. Tomorrow we'll have waves with some terrible west north west wind. It'll be bigger in the afternoon but sizeable all day. Not  complaining, waves on Saturday!

11am Update:

Very small south line. Could be rideable at some point this afternoon. South facing beaches will have a better wave today. Get ready to surf your brains out. Don't eat at McDonalds
Surf and Weather Report:

A

high of 71 today, wind starts blowing from the south after noon. Slight chance of a south swell this evening. Saturday still looking windy and the Sunday looking clean and cold:=Thursday Updated Indepth Surf Forecast
Friday
Partly sunny, with a high near 70. Light south southeast wind becoming south 9 to 14 mph in the morning. Winds could gust as high as 18 mph.
Friday Night
A 20 percent chance of showers before 1am. Mostly cloudy, with a low around 56. West northwest wind 9 to 13 mph, with gusts as high as 18 mph.
Saturday
Mostly sunny, with a high near 66. Windy, with a west northwest wind 14 to 20 mph, with gusts as high as 25 mph.
Saturday Night
Partly cloudy, with a low around 48. Northwest wind 5 to 10 mph becoming north northeast after midnight. Winds could gust as high as 18 mph.
Sunday
Partly sunny, with a high near 62. East northeast wind 5 to 7 mph becoming west southwest in the afternoon
Email us if you want a shirt of the North Jetty or South Jetty Admin@venicejetty.com.
Mens above $25
———————————————————————–
Send fish pics to admin@venicejetty.com Fish of the week gets a free fishing kayak rental. Ask Brian at Nokomis Tackle Shop whats biting!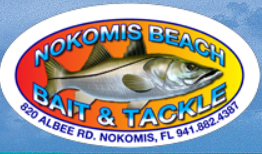 Venice Florida Fishing Report Jan

:

Your Venice Florida fishing report for today is: Good. The sheepshead been biting. The water is cooling down, reds are biting along with snook and some snapper in the backwater for sure. Saw a black drum and a flounder caught too. Snook Redfish and trout catch and release till May 2021. Self-guided kayak fishing available at Jetty rentals at the North Jetty on the south end of Casey Key. 941-525-0117.
Sheeps head and black drum biting on mud/oyster crabs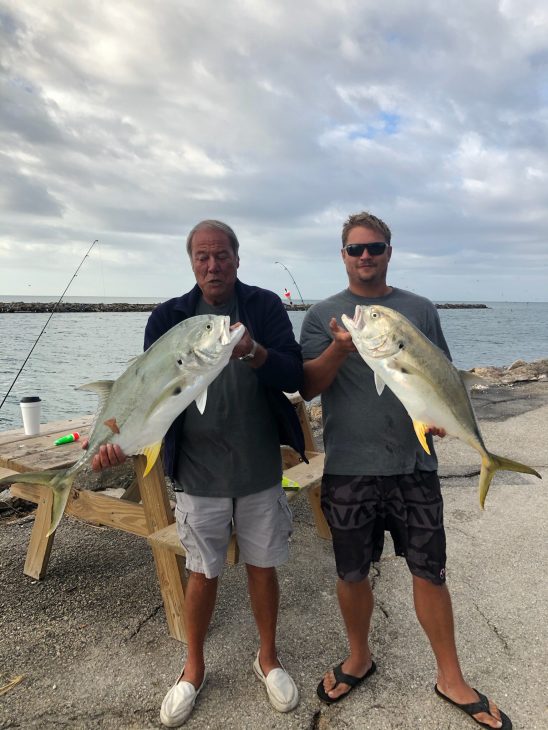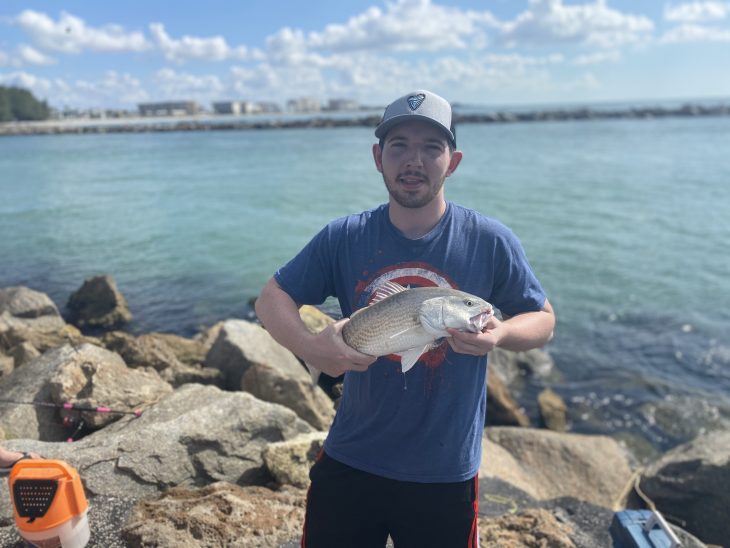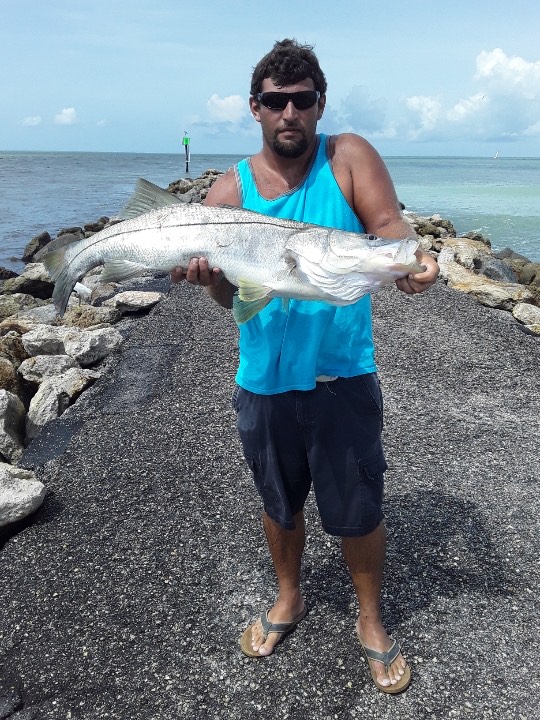 Josh slaying the snook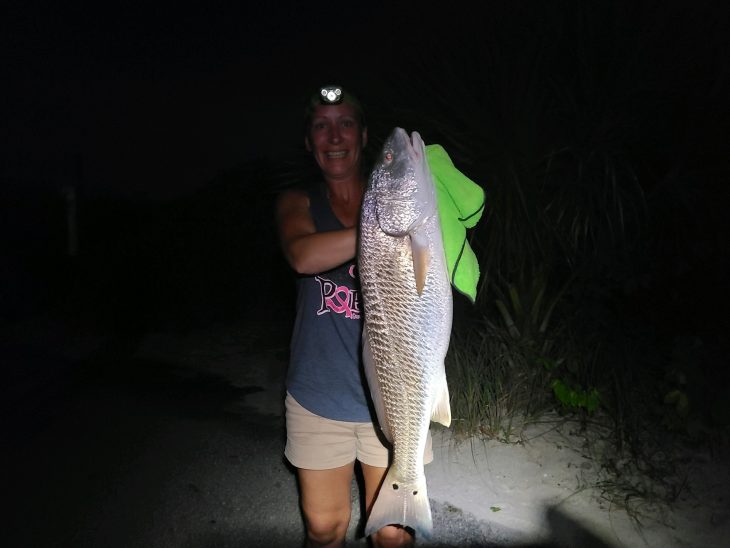 Jen with a beast red!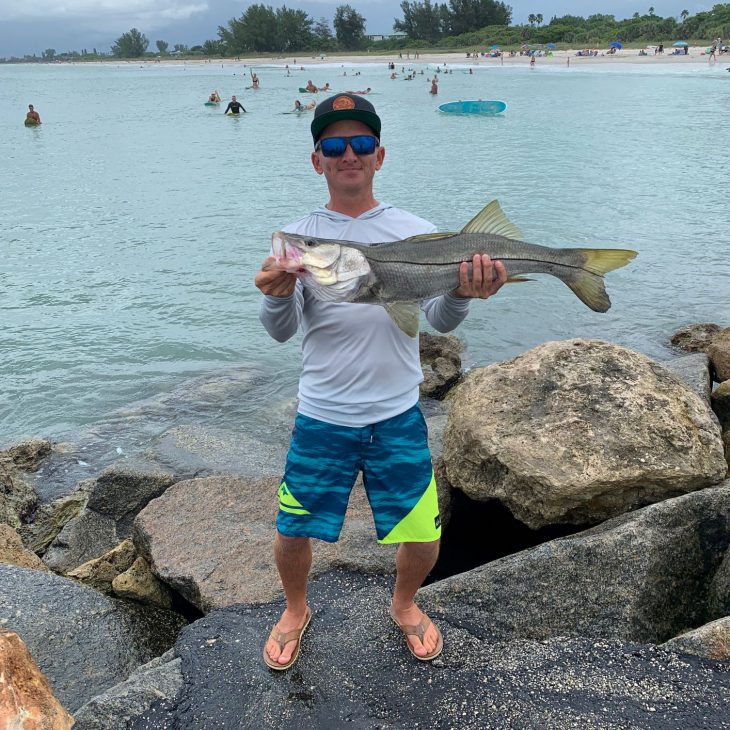 Snook Redfish and Spotted Sea Trout are catch and release till May of 2021.
It's possible that we can hook you up on some fish // Self- Guided Kayak and Paddle Board Fishing Tours // 9415250117
————————————————————————
————————————————————————