Jetty Report: Sunday Nov 12, 2017
————————————————————————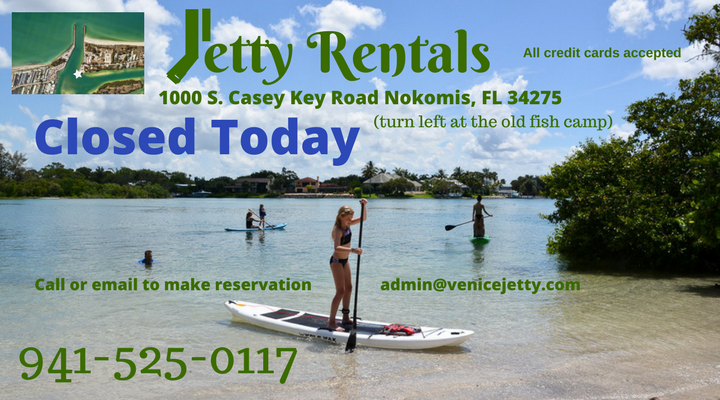 ———————————————————————–
Saturday night sunset from Snake Island
Surf/Weather Report:

Send photos/video/stories to admin@venicejetty.com
Morning Update:

Kinda weird day out here today. Another small front coming through so its a little windy, a little cloudy and almost like how it feels "up north" without the biting cold.

A 40 percent chance of showers. Partly sunny, with a steady temperature around 78. Breezy, with an east northeast wind around 15 mph, with gusts as high as 22 mph. No surf.
———————————————————————–
East Coast Surf Reports:
————————————————————————
Jetty Fishing Report:
Send fish pics to admin@venicejetty.com Fish of the week gets a free kayak fishing rental
11-12-17: Alotta fish out there guys including a stray barrucuda
It's possible that we can hook you up on some fish // Kayak and Standup Fishing Tours // 9415250117
————————————————————————
————————————————————————
————————————————————————
News:
————————————————————————
1st Place : TBrothers
2nd Place: Schutzphoto@mac.com
3rd Place: Odubz450
1st Place: $20 Compound Gift Card // 2nd Place:: 1 hour rental at Jetty Rentals // 3rd Place: Sticker
by emailing admin@venicejetty.com
————————————————————————