Noon Jetty Report: Fri April 2, 2021

——————————————————————–
Surf/Weather Report:

Send photos/video/stories to admin@venicejetty.com
Noon Update:

Fun waves coming in the thigh set range. Glassy offshore conditions. High tide around 3:30pm with strong offshore winds. Lets hope the swell hold for a rideable wave till dark.



Surf and Weather Report:

Its freezing this morning! It is snowing up north though. Air temp 51 water temp 76. Feels chilly. Breezy from the north east. Buoy is 5ft at 7 secs from the north west. Lets see how long the waves last with this strong offshore wind. Get on it early.

: Indepth Surf Forecast
Friday
Sunny, with a high near 73. Breezy, with a north northeast wind 15 to 18 mph, with gusts as high as 23 mph.
Saturday
Sunny, with a high near 76. Breezy, with a northeast wind 11 to 16 mph.
Sunday
Sunny, with a high near 78. Northeast wind around 10 mph.
Monday
Sunny, with a high near 79. East wind 6 to 9 mph becoming west in the afternoon.
Email us if you want a shirt of the North Jetty or South Jetty Admin@venicejetty.com.
Mens above $25
———————————————————————–
Send fish pics to admin@venicejetty.com Fish of the week gets a free fishing kayak rental. Ask Brian at Nokomis Tackle Shop whats biting!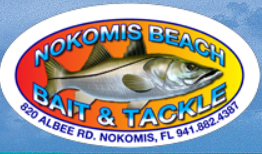 Venice Florida Fishing Report March

:

Your Venice Florida fishing report for today is:

HOT

. The sheepshead are in and the pompano are running! A lot of people fishing the jetty. Snook Redfish and trout catch and release till May 2021. Self-guided kayak fishing available at Jetty rentals at the North Jetty on the south end of Casey Key. 941-525-0117.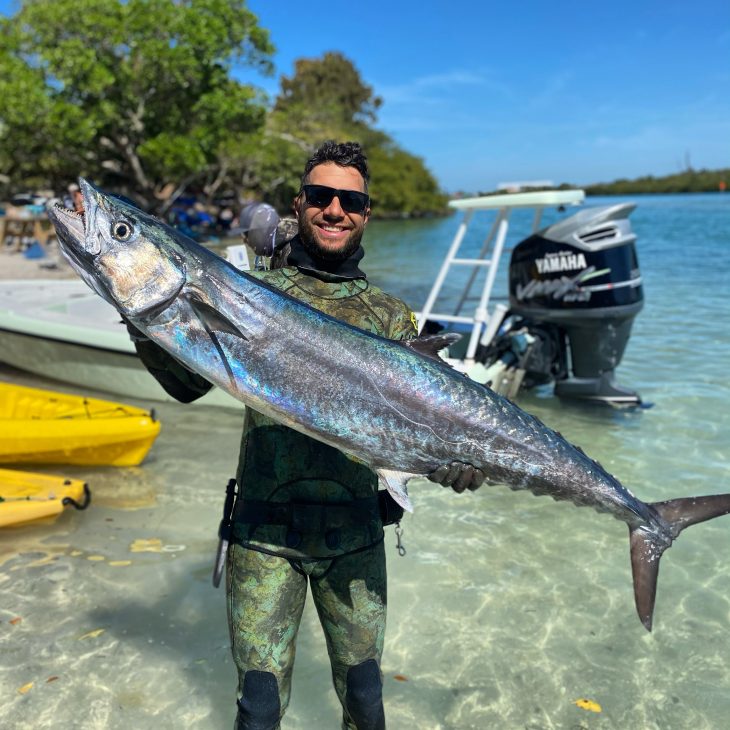 Brian Fischer with the King Mack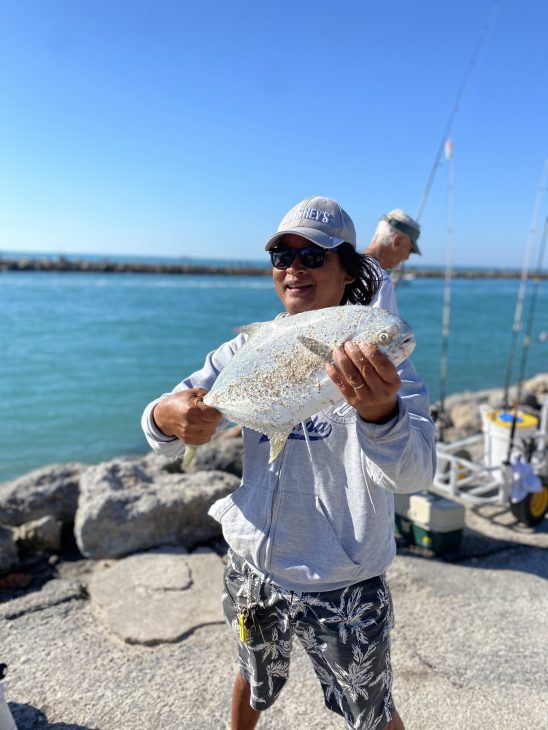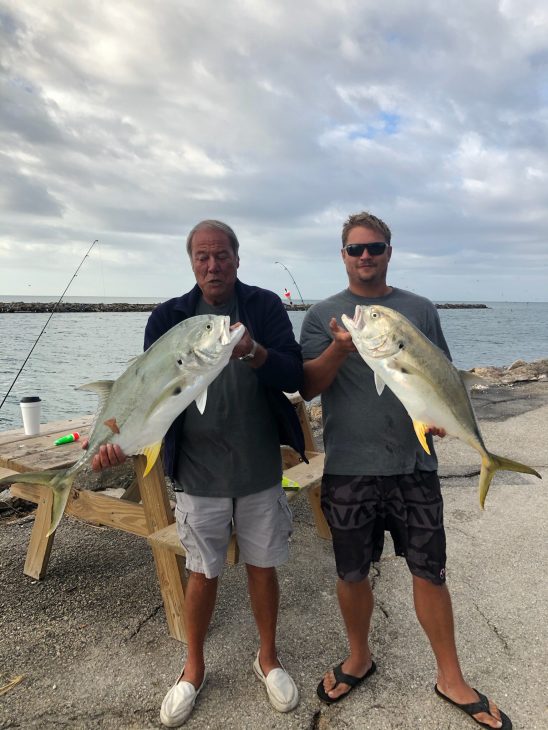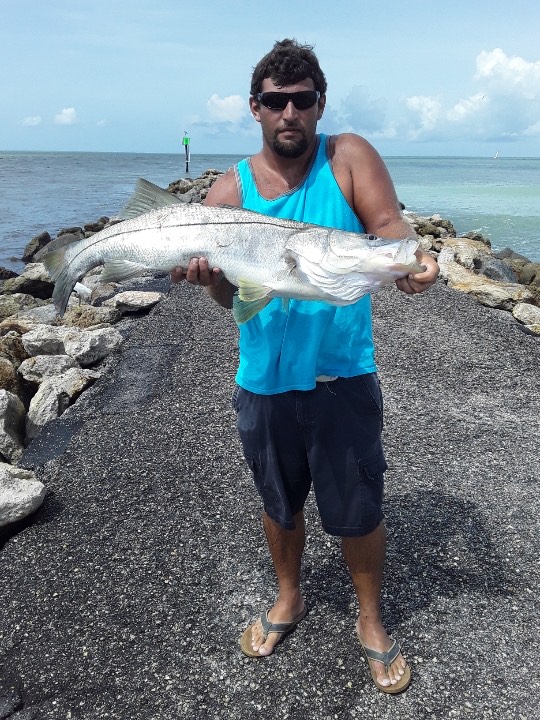 Josh slaying the snook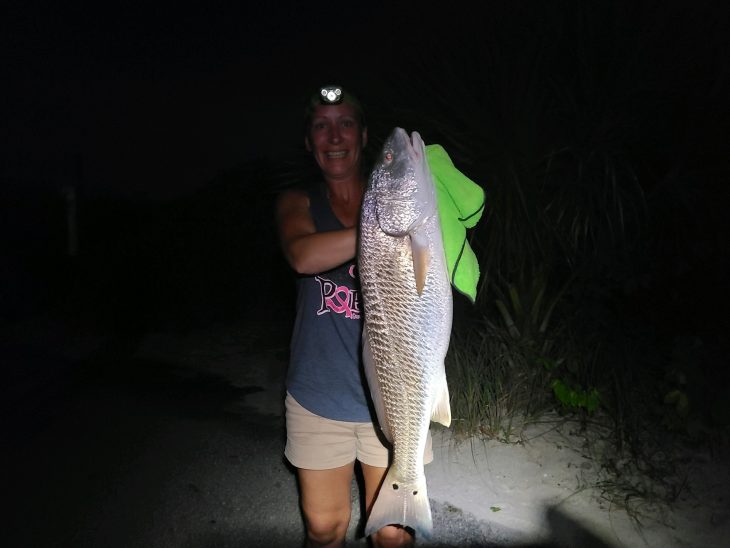 Jen with a beast red!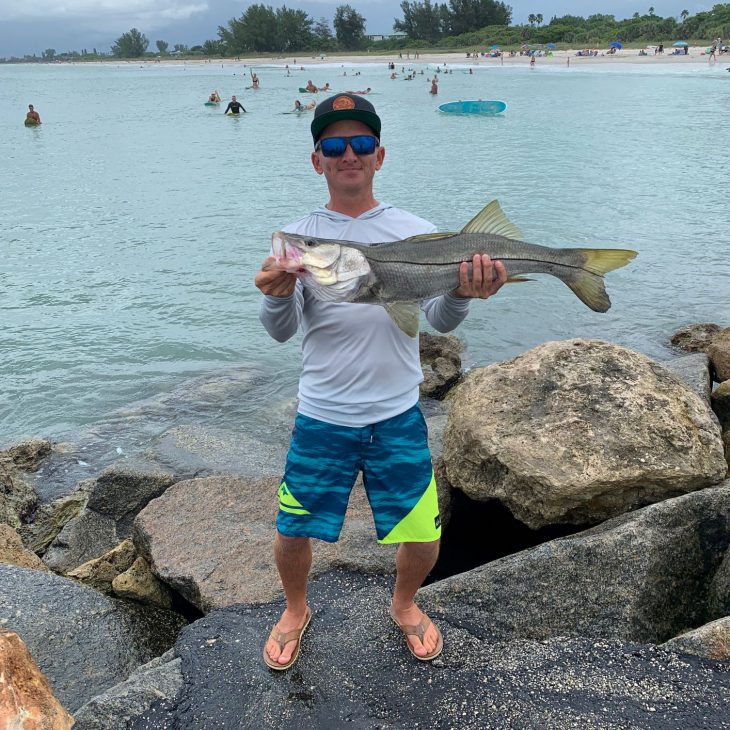 Snook Redfish and Spotted Sea Trout are catch and release till May of 2021.
It's possible that we can hook you up on some fish // Self- Guided Kayak and Paddle Board Fishing Tours // 9415250117
————————————————————————
————————————————————————