Eve Update Venice Jetty Surf Report: Sat Dec 15, 2018
———————————————————————–
Surf/Weather Report:
Send photos/video/stories to admin@venicejetty.com

Eve Update: You know the models get your hopes up and as the swell gets closer the truth is revealed. It said the surf would drop and pick up today with light winds and that is what happened. Waves started picking up late afternoon with the biggest waves coming at and after sunset. The swell should peak over night and tomorrow should be fun all day.

New Photo Pages to check out below



Tomorrow should 11:30am Update:

South Jetty is looking pretty fun with some thigh sets slinking in. No sign of stingrays over here. Low tide is after 12pm and high is at 6:40pm. The south swell is supposed to back off until the West swell fills in before dark. We'll have to just wait and see. Tomorrow should be fun. Should be. Its always fun.
9:30am Update:

Why is nobody out there??? Well hundreds of stingrays are in the area. Waves look clean and fun if you wait for the sets but you may get Steve Irwin'd. Hopefully the rays will move on. Might want to hit another spot for now. The swell is projected to hit later anyway.
8am Morning Surf Report:

Clean thigh high conditions this morning with bigger sets. The swell is supposed to hit later now but fun still. With the light winds it should be good everywhere so you may not want to fight the crowd at the jetty. No red tide, water temp 66. Bring a wetsuit just in case haha. Definitely bring a wetsuit. The wind may pick up more in the afternoon so get on it asap but it'll be fun all day.  For

where and when to surf

check the

Updated

Thursday

Full Surf Forecast.
Water temp pushing 66.

Check the red tide at Red Tide Status. Mostly cloudy, with a high near 76. East southeast wind 8 to 10 mph.
———————————————————————–
Send fish pics to admin@venicejetty.com Fish of the week gets a free fishing kayak rental. Ask

Brian

at Nokomis Tackle Shop whats biting! Click link below.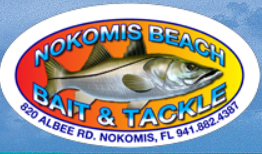 Venice Florida Fishing Report

Dec 15

: Your Venice Florida fishing report for today is: Good. Red tide is gone it is time to fish. You can always find fish around here in the rivers and offshore.

FWC makes snook, redfish temporarily catch-and-release only in areas affected by red tide

. Self-guided kayak fishing available at Jetty rentals at the North Jetty on the south end of Casey Key. 941-525-0117.
It's possible that we can hook you up on some fish // Self- Guided Kayak and Paddle Board Fishing Tours // 9415250117
————————————————————————
————————————————————————
Jetty Compound Fantasy Surfer // Link
1st Place: smallwavehunter 957
2nd Place: Jetty Compound 935
3rd Place: Sidewinder 922
1st Place: $20 Compound Gift Card // 2nd Place:: 1 hour rental at Jetty Rentals // 3rd Place: Sticker
CLAIM YOUR PRIZE by emailing admin@venicejetty.com
————————————————————————